Share this @internewscast.com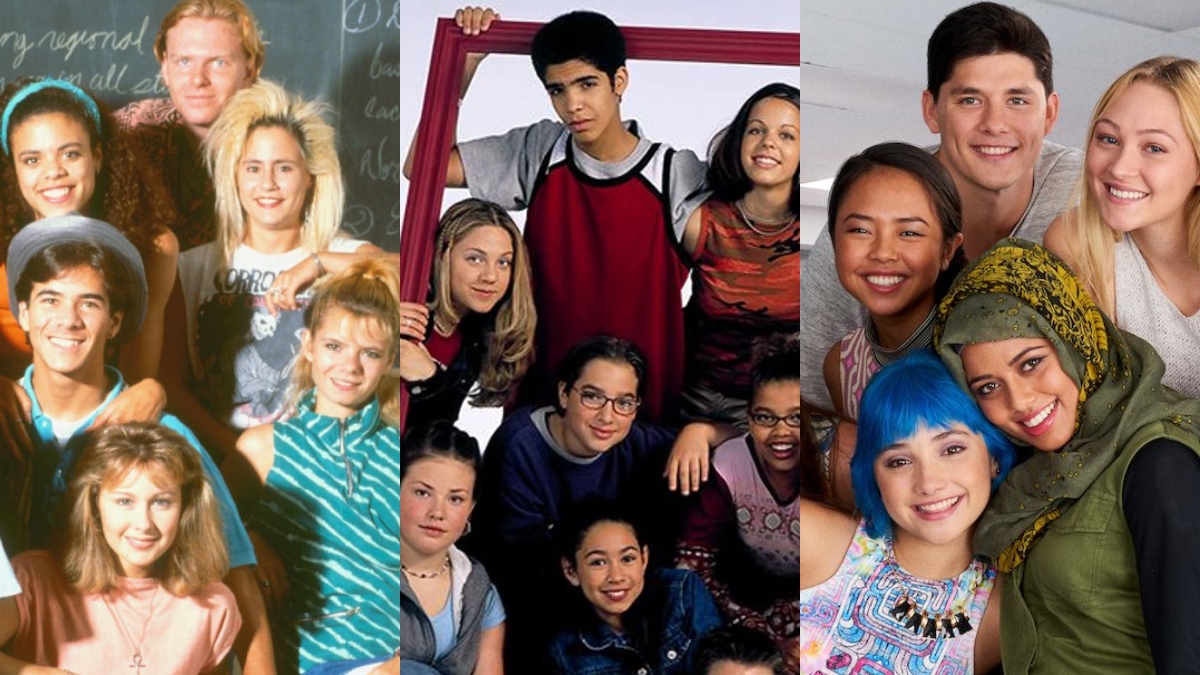 Whatever it takes, Degrassi always makes it through. It's been announced that a new version of the beloved teen drama is headed to streamer HBO Max in 2023. The series has been off the air since 2017, after four seasons of Degrassi: Next Class on Netflix, but paraphrasing a Degrassi classic song, "everybody wants Degrassi and they'll never give up."
Details about the new series are scant at the moment, though we do know the show is being helmed by Lara Azzopardi and Julia Cohen, writers who've worked on such shows as The Bold Type, Riverdale, and A Million Little Things, but most importantly they previously wrote an episode Degrassi: The Next Generation. ("Heat of the Moment', where Alli makes an online hate group for Holly J.) The new show is also set to launch with 10 hour-long serialized episodes, switching the long running format of half hour installments the franchise has had up to this point.
The biggest question on every fans mind though is will this new Degrassi series be in continuity with the other shows in the franchise? While the show The Kids of Degrassi Street kicked off the franchise in 1979, it was 1987's Degrassi Junior High, (with its incredible theme song) that began the shared universe of Degrassi shows. Yes, much like Star Trek, Degrassi has had a shared continuity across its many incarnations. Degrassi Junior High and Degrassi High from 1987 to 1981, Degrassi: The Next Generation which ran a massive 15 years from 2001-2015, and Degrassi: Next Class from 2016 to 2017.
Each of these shows all took place in the same universe, with the kids all attending Degrassi Junior High or High School. Many characters carried over from one series to another and references to past episodes and storylines would make their way into stories upwards of 20 years after they first debuted. It's part of what earned the franchise such a devoted fan base.
The press release for the HBO Max Degrassi series doesn't make it clear whether this new series will function as a reboot or continue the continuity. It states that the series will be "a reprise of the original teen drama" and that it will be set in Toronto, keeping the franchises Canadian roots. Azzopardi and Cohen simply say that the show will be an "evolution" though this is most likely referring to the change in running time of the episodes.
It would be an absolute shame if the new series abandoned the continuity of the older shows. While HBO Max is undoubtedly looking for a fresh start to the franchise, even a few small references would keep the shared universe of Degrassi alive. Main characters from older seasons could be brought back, much like what was done with Degrassi: The Next Generation, perhaps as teachers at the school. They could also pull what TNG did and have one of the babies born during that series become one of the new main characters. At the very least we need some sort of cameo by the longest running character in the franchise, Snake. He's been there since the first episode of Degrassi Junior High as a student and when we last saw him he was principal of the school in Degrassi: Next Class.
Source: Den of Geek
Share this @internewscast.com