Share this @internewscast.com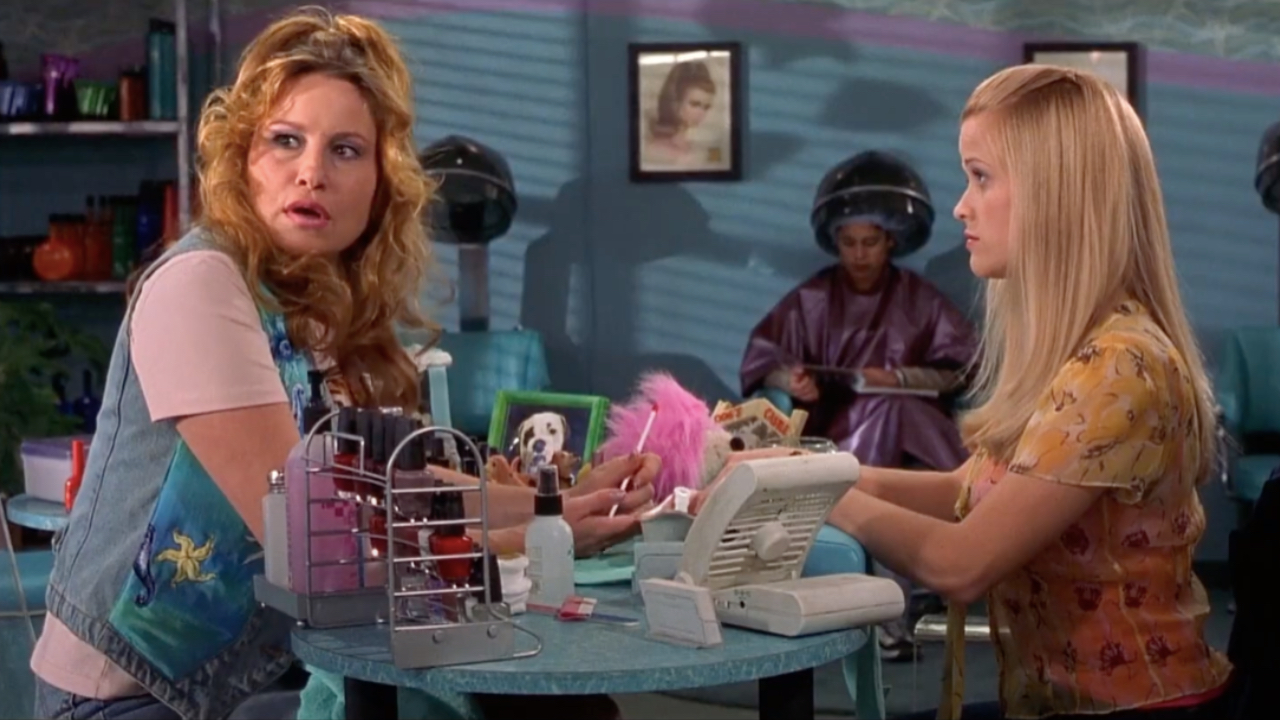 Jennifer Coolidge is at the top of her game, as her career has seen a resurgence — thanks to her acclaimed work on HBO's The White Lotus. The series has further solidified her as a pop culture staple and has won her several accolades, including an Emmy and a Golden Globe. However, before her character checked into the titular resort, Coolidge was already known for doing TV shows and movies like Best in Show, American Pie and of course, Legally Blonde, in which she starred alongside Reese Witherspoon. Now, with that comedy's long-awaited threequel coming down the pike, Witherspoon is weighing in on whether Coolidge will be returning to the beloved franchise.
Reese Witherspoon could not be happier for Jennifer Coolidge amid all of her recent success. While promoting her latest film — Your Place or Mine — during an interview with ET, she couldn't say enough great things about her former co-star. And if her comments are anything to go by, it sounds like Witherspoon is keen on reuniting with Jennifer Coolidge on Legally Blonde 3 when the time is right:
This is fantastic news for Legally Blonde fans. Jennifer Coolidge's character, Paulette, is one of the best parts of both films, and her a contribution to the "Bend and Snap" scene is essentially iconic at this point. Coolidge has been a shining star for years and, while the actress certainly is very busy with her career renaissance, I hope she signs on to give Paulette one last go. 
Legally Blonde 3's fate has seemingly been up in the air for some time now. Witherspoon has been discussing the potential for a threequel since 2018, and the film has been taking small steps forward ever since. Mindy Kaling has been attached to the script for years, and Witherspoon's production company, Hello Sunshine, is set to produce the project. Luke Wilson has also expressed a desire to reprise his role as Elle Wood's boyfriend-turned-husband, Emmett. Meanwhile, some have speculated whether Selma Blair might reprise her role as Vivian from the original 2001 movie. Hopefully, these actors and more are able to return.
In the meantime though, both Reese Witherspoon and Jennifer Coolidge are incredibly busy with a slew of other projects. Coolidge is set to star in the Netflix film We Have a Ghost, which is an adventure comedy co-starring David Harbour and Anthony Mackie. Witherspoon also has a bunch of producing projects in the works, including the much-anticipated Amazon Prime series, Daisy Jones and the Six. Her fans are also looking forward to the third season of The Morning Show. But let's hope that schedules align so that both can reprise their roles as Elle and Paulette.
While still don't know when we will see these two blonde bombshells co-starring in a film together again, fans can revisit the first two Legally Blonde films now using Tubi. The movies are a blast and are some of the best films streaming on Tubi right now. For more information on other features arriving in the near future, check out our schedule of 2023 new movie releases.
Share this @internewscast.com