Share this @internewscast.com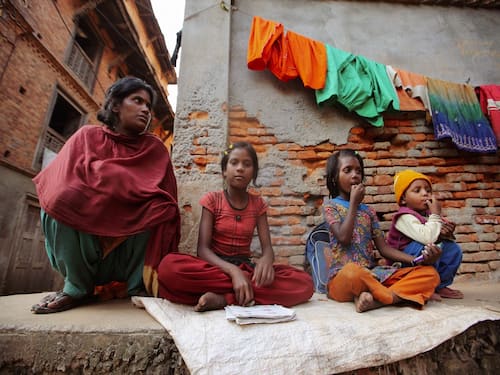 TB is essentially not a disease of the poor but poverty makes it hard for them to get out of it.
Tuberculosis is one of the ten most common reasons of death worldwide. It is an anciently known infectious disease caused by bacteria and affects the lungs and other parts of the body, less commonly even the brain. It is an air-borne condition and is usually diagnosed using chest X-ray, sputum and other tests. The condition has been closely associated with lower socio-economic living standards. While partly it might be true but the disease is essentially not a disease of the poor. Tuberculosis can affect anybody from any stratum of society. However, poverty does make it worse to get through it.
Poor socioeconomic status and living conditions are considered strong risk factors associated with latent tuberculosis. However, the situation is far more complex than it seems on the surface. Accessibility to healthcare, timely diagnosis of the condition, treatment follow-up, and living conditions that facilitate the spread of infection among others are some of the factors that make the recovery path challenging.
Why TB is a challenge for the poor?
A woman coughs up blood every morning. She might be having this nagging congestion for some time now. She lives in a small close and densely packed locality with her husband and children who might be sharing the same room. She might face many hurdles in getting a diagnosis of tuberculosis that requires specific tests. On her diagnosis, she might start taking the medicine and might continue for months. She might be taking the medicine over a period and might not benefit from them. She might switch her treatments many times during the process. The medicines might stop working on her as a result of drug resistance. Eventually, she might stop her treatment mid-way because of the increasing economic burden. This is just an instance of how living with tuberculosis can look like amid poor socioeconomic conditions.
As per reports, more than a third of the world's population is estimated to be infected with Mycobacterium tuberculosis. However, a low immune response due to malnourishment and untended underlying chronic conditions can cause these bacteria to become active and cause infection. Reportedly, the disease kills 4000 people every day. Its treatment comprises antibiotics that have to be taken for more than a year and a half. Many patients, especially those from lower economic groups might find it hard to continue the treatment for that long and might prematurely leave it in between. This has resulted in the emergence of drug-resistant strains that are not responding well to treatments offered.
A medical poverty Trap?
The condition has essentially nothing to do with poverty but the circumstances make it hard for the people affected by it to get help. TB has strong social stigmas associated with it which makes it hard for people to voice for help. The long journey of diagnosis and treatment might facilitate these people to abandon the treatment and die prematurely from the disease. Frequent travels to clinics, medicine costs and meeting nutritional demands might also be a challenge. TB is also contagious and overcrowded housing and lack of isolation can facilitate the spread. That is why the disease might affect more than one family member in such settings.
As per reports, there is a desperate need for more research on TB. The one existing vaccine is ineffective in adults and is almost a century old. Many strains of the disease have developed resistance to antibiotics, and some are resistant to most or all drugs used to treat the disease.
Total Wellness is now just a click away.
Follow us on
Share this @internewscast.com