3.9k Share this
In coming weeks, the BA.2 sub-variant of Omicron will likely become the dominant strain of COVID-19 in New South Wales.
"We are concerned at this point that BA.2 is amongst us and overtaking BA.1," Mr Hazzard told a budget estimates hearing.
"It's very preliminary and we need to do a lot more digging."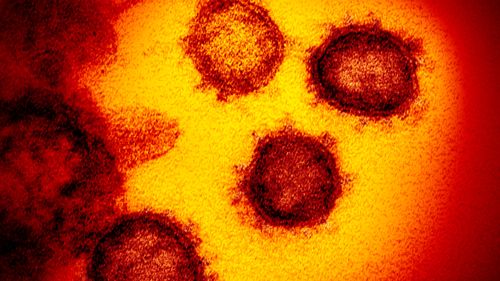 Much remains unknown about the so-called "stealth Omicron" strain, but it is believed it is much more infectious than previous variants.
While BA.2 had fewer than a hundred reported cases in the US in January, it now accounts for about 12 per cent of cases there now.
It has been present in Australia since January as well, but it is not known how much it has spread.
With so many people getting results from rapid antigen tests, it is difficult to tell how many people have BA.2 as opposed to another strain.
The mutant appears much more common in Asia and Europe.
In Denmark, it made up 45 per cent of all COVID-19 cases in mid-January, up from 20 per cent two weeks earlier, according to Statens Serum Institut, which falls under the Danish Ministry of Health.
What do we know about this version of the virus?
BA.2 has lots of mutations.
About 20 of them in the spike protein that studs the outside of the virus are shared with the original Omicron.
But it also has additional genetic changes not seen in the initial version.
It's unclear how significant those mutations are, especially in a population that has encountered the original Omicron, Dr Jeremy Luban, a virologist at the University of Massachusetts Medical School, said.
For now, the original version, known as BA.1, and BA.2 are considered subsets of Omicron.
But global health leaders could give it its own Greek letter name if it is deemed a globally significant "variant of concern".
The quick spread of BA.2 in some places raises concerns it could take off.
An initial analysis by scientists in Denmark shows no differences in hospitalisations for BA.2 compared with the original Omicron.
The two versions of Omicron have enough in common that it's possible that infection with the original mutant "will give you cross-protection against BA.2," Dr Daniel Kuritzkes, an infectious diseases expert at Brigham and Women's Hospital, said.
Scientists will be conducting tests to see if antibodies from an infection with the original omicron "are able to neutralise BA.2 in the laboratory and then extrapolate from there," he said.
Even as COVID-19 cases have been dropping around the world, the relative proportion of cases caused by BA.2 has been increasing.
Like the BA.1 strain, BA.2 also has features that help it escape some immunity from vaccines and from most monoclonal antibody treatments, though recent boosters
improve personal protection
and antiviral pills are still expected to work against this subvariant.
How concerned are health agencies?
The World Health Organisation classifies Omicron overall as a variant of concern, its most serious designation of a coronavirus mutant, but it doesn't single out BA.2 with a designation of its own.
Given its rise in some countries, however, the agency says investigations of BA.2 "should be prioritised."
The UK Health Security Agency, meanwhile, has designated BA.2 a "variant under investigation," citing the rising numbers found in the UK and internationally.
Still, the original version of Omicron remains dominant in the UK.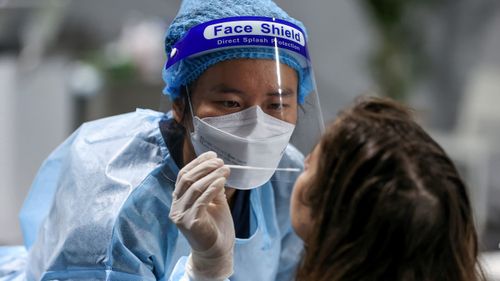 Why is it harder to detect?
The original version of omicron had specific genetic features that allowed health officials to rapidly differentiate it from
Delta
using a certain PCR test because of what's known as "S gene target failure."
BA.2 doesn't have this same genetic quirk. So on the test, Dr Long said, BA.2 looks like Delta.
"It's not that the test doesn't detect it; it's just that it doesn't look like Omicron," he said.
"Don't get the impression that 'stealth omicron' means we can't detect it. All of our PCR tests can still detect it."
What should you do to protect yourself?
Doctors advise the same precautions they have all along: Get vaccinated and follow public health guidance about wearing masks, avoiding crowds and staying home when you're sick.
With Associated Press, CNN
Source: 9News
3.9k Share this