Restrictions on hospitality venues in Victoria will move to a maximum of 300 patrons with up to 100 people inside from midnight tonight.
The indoor limit is subject to the four-square metre rule for larger venues, but in good news for small cafes and restaurants, that will reduce to two-square metres per person.
"That means they'll be able to have more people inside but they are capped at a maximum of 50," the premier confirmed.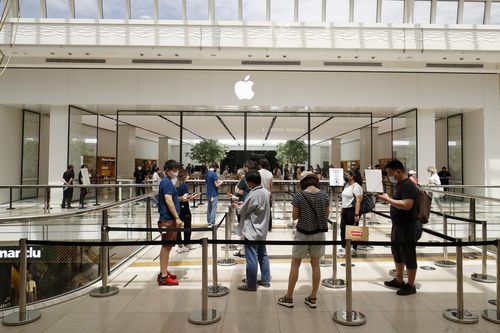 Higher education will also be returning to on-site learning, subject to a range of restrictions.
In previously flagged changes, gyms and indoor physical recreation venues will be allowed up to 150 people in groups of up to 20, with the four-square metre rule in place.
Up to 500 people will be able to partake in sport at outdoor venues in groups of up 50 and large outdoor stadiums will be able to seat up to 25 per cent of capacity.
Indoor pools, skate parks, and trampoline centres will be allowed up to 150 people while outdoor pools can have up to 300.
Source: 9News