The NSW Government has slammed an illegal Black Lives Matter demonstration in Sydney as "the most dangerous act that anybody could do during a pandemic".
Organisers have indicated they plan to lodge an appeal to the court's decision but say they will march regardless of the threat of large fines or jail.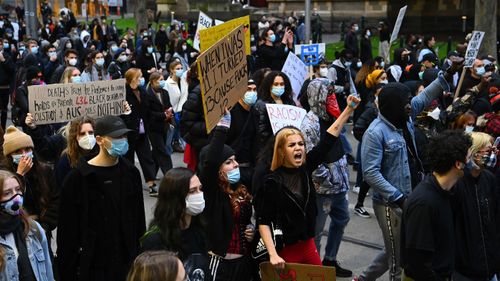 NSW Police Minister David Elliott warned those planning to attend the rally that action by law enforcement will be swift.
"There will be no shortage of police officers and resources available to make sure this illegal gathering doesn't occur," Mr Elliott told Today.
"We have to make sure that these health orders are complied with or otherwise we will find themselves in a situation like they have in Victoria."
The protest was organised by the family of indigenous man David Dungay Junior, who died in Long Bay Jail in December 2015.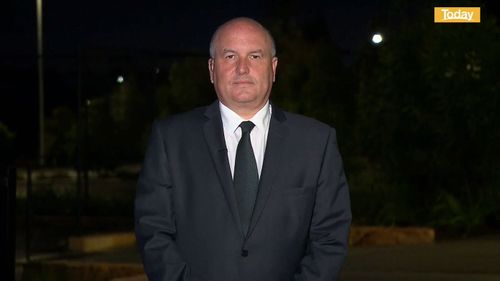 An estimated 500 people were expected to take part in the march at Sydney's Town Hall, prior to NSW Police lodging papers with the Supreme Court to ban it.
Organisers have indicated they now want to hold the protest in the Domain.
Mr Elliott said those who attend could face fines or six months in jail.
"It's actually arrogance and it's probably the most dangerous act that anybody could do during a pandemic is organise a mass gathering," he said.
Social distancing was virtually impossible and health authorities would find contact tracing extremely difficult if someone tested positive for COVID-19, he said.
"They can't contact everybody," Mr Elliott added.
"That is the big risk – that you're going to be marching alongside for a couple of hours with somebody whose identity they can't confirm and if they find out they test positive for COVID-19 it's impossible for us to tell everybody they need to be tested," he said.
In a statement, NSW Police urged protesters to strongly reconsider attending.
"The protest is now unauthorised," NSW Police said in a statement.
"Those thinking of attending – despite the Supreme Court decision and health advice – are strongly urged to reconsider their plans.
"While the NSW Police Force recognises and supports the rights of individuals to exercise their right to free speech, large-scale events, such as these, are currently subject to restrictions under the Public Health Act.
"As such, police will not hesitate to take the appropriate action, if required."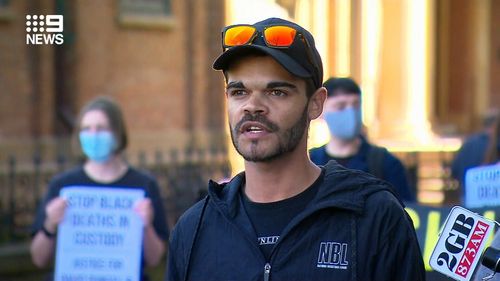 When the court decision to block the protest was announced, Mr Dungay's nephew, Paul Silva, said his family planned to continue to fight for justice.
"Me and my family are disappointed about the outcome of the court hearing today but we will be appealing the decision to the Court of Appeal as we won't stop until there is justice for my Uncle's death," a statement said.
"The reason we are protesting is because after 5 years not a single person has been held accountable for the death of my uncle.
"The Police say they want to shut us down because they are concerned about peoples' lives but they don't care about black lives, are we not humans too?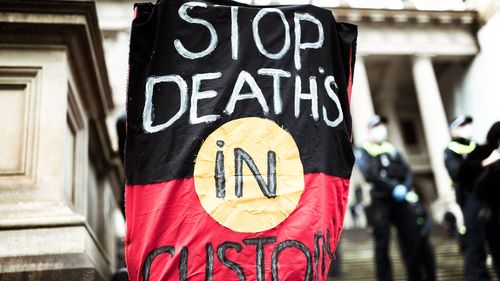 "The Commissioner isn't interested in investigating my Uncle's death, all he wants to do is to shut me up and silence black voices. To stop us complaining about the way we are treated."
Barrister for the police Michael Spartalis argued all the evidence supported a prohibition on the gathering on public health grounds.
During three hours of deliberations on Thursday there was no mention of the dangers of coronavirus, and instead the focus was on what the police commissioner told Ben Fordham in an early morning 2GB radio interview.
Mick Fuller said this week the reason for the outbreak in Victoria was due to people travelling from public housing blocks to a Black Lives Matter rally in June.
However,
Victoria Health
have said there is no link between the rally and the recent spike in numbers.
Lawyers for the protesters argued the court should throw out the bid to stop the rally, claiming Mr Fuller "thwarted" the process when he told Fordham he had instructed officers to challenge the rally before the organisers presented their COVID-Safe plan.
The organiser's barrister Felicity Graham told the court he should "stay off the airwaves… before the statutory processes are fulfilled".
Police are arguing the rally is too great a risk to public health given the current outbreak.
On Thursday, Mr Dunngay's family vowed to push ahead with the rally regardless of the supreme court ruling.
"We're going to continue demanding justice for David Dungay Junior," his nephew Paul Silva said.
"The whole world has seen the footage of him being held down and begging for his life."
Mr Dungay Jnr's death had some parallels with that of
George Floyd
in the United States.
He was held down by prison officers and said "I can't breathe" before he died.
Earlier this year a Black Lives Matter protest went ahead after a NSW Supreme Court finding was overturned at the last minute.