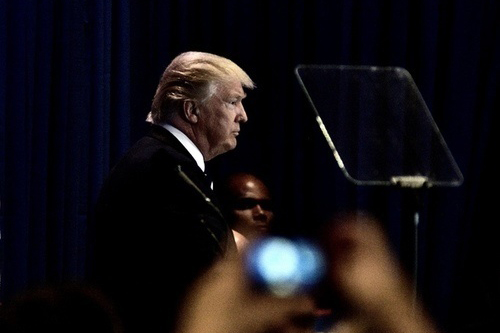 Vance emphasized the wider scope of the grand jury probe and pointed to public reports of "extensive and protracted criminal conduct" at the Trump Organization as he seeks to gain access to eight years of Trump's personal and corporate returns.
Last week, Trump filed a complaint in a bid to declare the subpoena invalid. The challenge comes after last month's Supreme Court ruling that presidents do not have immunity from a state grand jury subpoena.
In the amended lawsuit, Trump argued that the subpoena was "wildly overboard" and was issued in "bad faith."
When asked at a White House press briefing Monday night about the potential criminal investigation of his business, Trump said, "This is just a continuation of the witch hunt."
Vance's courting filing did not specifically reveal what it is investigating beyond the hush-money payments but said that his office is seeking up to a decade's worth of Trump's financial documents to check for evidence of other "potentially improper financial transactions by a variety of individuals and entities over a period of years."
The court filing also said that the president's second attempt at blocking the subpoena "merely regurgitates allegations and arguments this Court has rejected before."
In a recent federal court hearing reported by The New York Times, the prosecutors accused the president of dragging the legal battle to "effectively shield himself from criminal investigation."
"Every day that goes by is another day plaintiff effectively achieves the 'temporary absolute immunity' that was rejected by this Court, the Court of Appeals, and the Supreme Court," Vance's office said.
The DA also argued that further delay raises the chance of the expiration of the statute of limitations for certain crimes, "effectively granting the president immunity."
Trump has refused to publicly release his income tax returns, which is in contrast to more than four decades of practice by other presidents.
According to The New York Times, even if the DA successfully obtains Trump's financial records, these are unlikely to be released publicly anytime soon due to grand jury secrecy laws. The documents might only be made public if criminal charges are filed and the records are introduced in a trial.