Lawyers for accused Delphi killer Richard Allen said Thursday that his arrest was, in part, because of the sheriff's political race in the jurisdiction where the murders took place.
According to Law & Crime, defense lawyers Andrew J. Baldwin and Brad Rozzi released a press release indicating that after Allen "shared information" with investigators, he heard nothing back for over five years, until near the time of a sheriff election in Carroll County.
"After Rick shared his information with law enforcement officials, he went back to his job at the local CVS and didn't hear from the police for more than 5 years," the lawyers wrote.
As CrimeOnline previously reported, the Delphi Double Homicide Task Force took Allen into custody on October 28. He's been charged with two counts of murder.
Abigail Williams, 13, and Libby German, 14, were found murdered near the Monon High Bridge in Delphi on February 14, 2017, after taking an outing to the bridge the day prior. The outing was only meant for a few hours and when the girls failed to return, family members contacted police.
Charging documents unsealed this week indicated that investigators first interviewed Allen in 2017, when he admitted he had been on the Monon High Bridge on February 13, 2017, between 1:30 p.m. and 3:30 p.m. Authorities said the timing matched the window of time when the two victims died.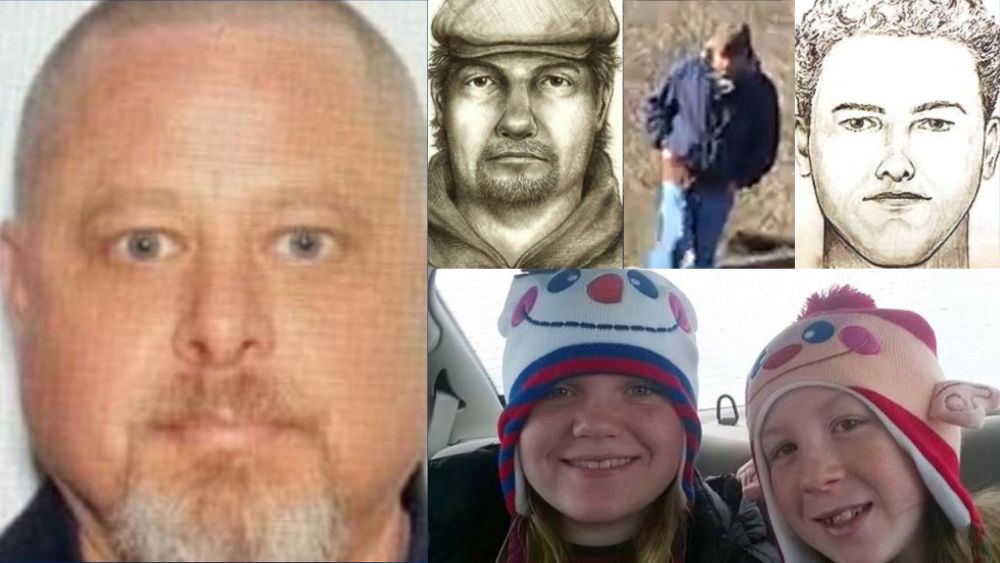 The hosts of The Murder Sheet Podcast said Allen's 2017 interview had been overlooked because of a "clerical error." A "civilian FBI employee mislabeled or misfiled tip information in the system," which could explain the delayed arrest.
Police reportedly discovered the error after they went back to the beginning of the case to review for subsequent interviews, landing Allen back on the radar.
Allen's attorneys, however, say the timing of Allen's arrest happened within days of a federal lawsuit filed against the Carroll County Sheriff's Office and a few weeks before a contested Sheriff's election.
"The next time Rick heard from the police was in October, 2022. This was approximately two weeks before a contested Sheriff's election and within days of a federal lawsuit filed against the Carroll County Sheriff's Office by its former second in command, Michael Thomas.

"In the lawsuit, Thomas claims that he (Thomas) 'had made suggestions and offered assistance in the investigation of a high-profile child homicide investigation' but those suggestions and offers were rejected by the Sheriff. Thomas further claimed that the Sheriff and others in the department feared the disagreements with Thomas would become publicized as a result of the political campaign for Sheriff.

"Thomas claims in the suit that he was ultimately demoted and replaced by Tony Liggett, who later that year won the 2022 election for Sheriff. Furthermore, Thomas claims he was also removed from high profile cases.

"Rick was ultimately arrested on or about October 28, 2022."
The lawsuit is still ongoing, court documents state. Although it doesn't specifically mention the Delphi case, the lawsuit points to a child murder case in Carroll County that's considered high-profile.
"In the 5+ years since Rick volunteered to provide information to the police, Rick did not get rid of his vehicle or his guns and did not throw out his clothing," his defense lawyers wrote.
"He did not alter his appearance; he did not relocate himself to another community. He did what any innocent man would do and continued with his normal routine."
Meanwhile, detectives continue to ask anyone who may have additional information about the case to email abbyandlibbytip@cacoshrf.com or call 765-822-3535.
WATCH HERE: VIDEO of the suspect
LISTEN HERE:  AUDIO of the suspect
Check back for updates.
Here is a previous episode on the case. 
Join Nancy Grace for her new online video series designed to help you protect what you love most – your children.
[Featured image: Police Handout; Handout]