Share this @internewscast.com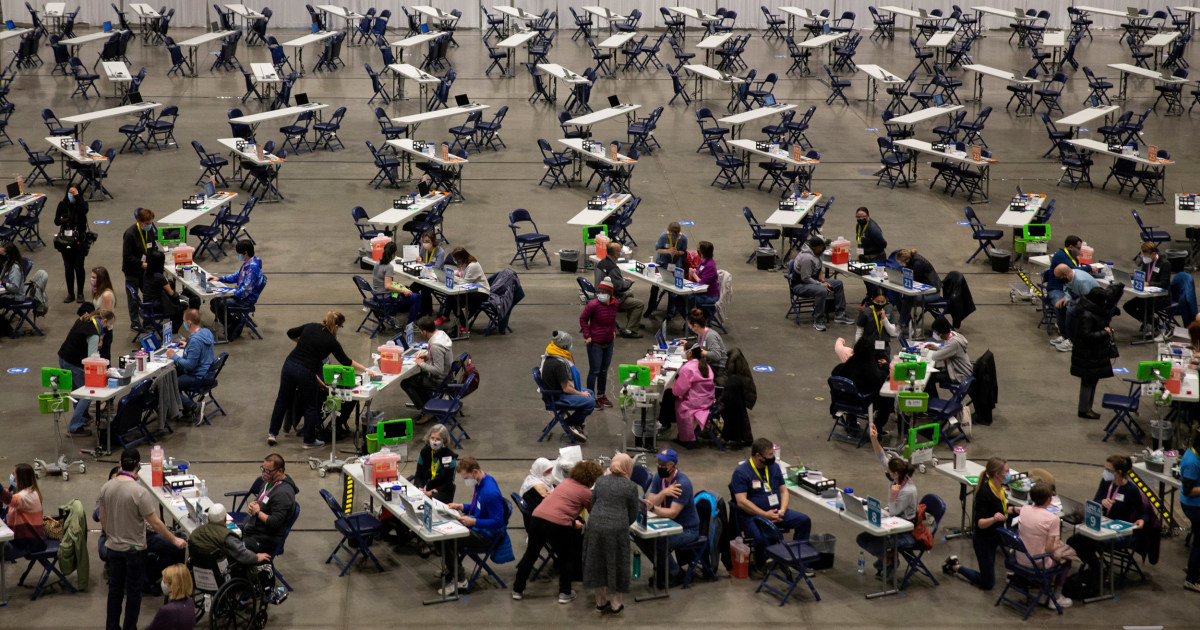 In April, Biden announced a deadline to make all adults eligible for the vaccine. At that time, about 1 in 4 U.S. adults had completed their vaccination series.
In May, the Food and Drug Administration authorized the Pfizer vaccine for children ages 12 to 15. New Covid cases continued to drop that month, and by the end of May half of all adults completed a vaccination series.
For a fleeting moment in May, the Centers for Disease Control and Prevention said that vaccinated people could finally ditch their masks.
"We have all longed for this moment when we can get back to some sense of normalcy," CDC Director Dr. Rochelle Walensky said. "That moment has come for those who are fully vaccinated."
By June, new Covid cases had dropped to the lowest point since the start of the pandemic, averaging 10,000 new cases a day, down from a winter spike that saw a quarter-million cases in a day.
But the reprieve did not last, as a new Covid variant, first detected in India, began to take up a greater share of cases.
When the delta wave started, only 60 percent of the adults were vaccinated at the beginning of July.
As of Dec. 29, about 188 million people over the age of 18 have completed a vaccination series, or 73 percent of the U.S. adult population. (The number does not include those getting boosters.)
The summer: delta and holdouts
Source: This post first appeared on NBC News
Share this @internewscast.com