Share this @internewscast.com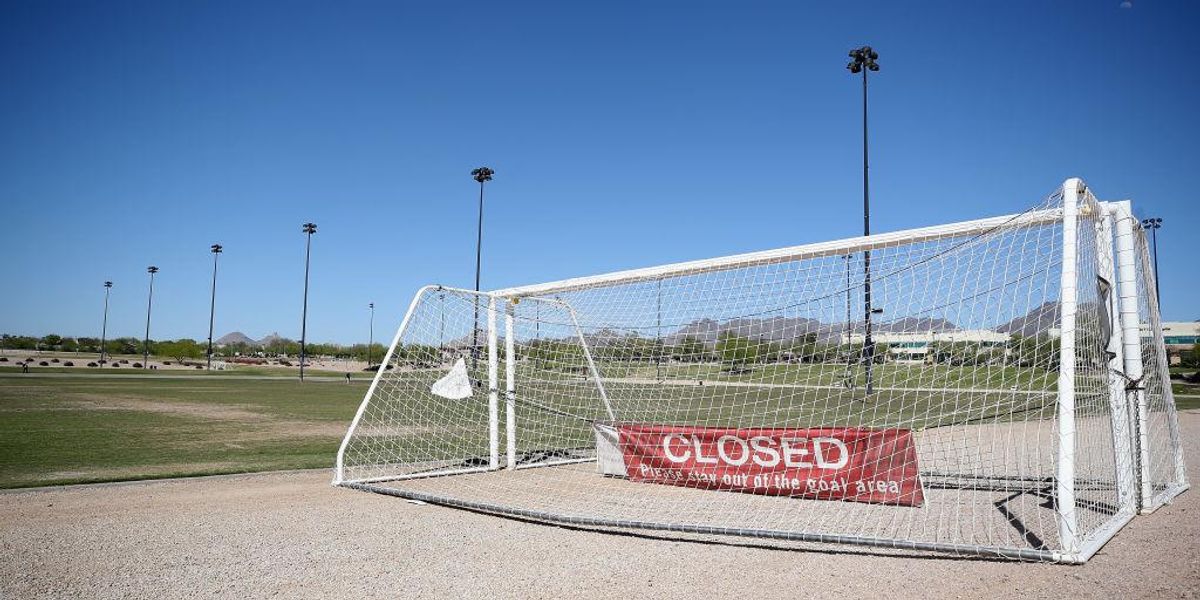 Arizona Gov. Doug Ducey on Tuesday said K-12 students being physically present in schools will remain a priority for his administration.
To that end, the governor announced a new benefit program that will fund child care, school-coordinated transportation, online tutoring, and school tuition for parents who may not otherwise be able to send their children to schools that choose to remain open as coronavirus cases surge in several states.
The Open for Learning Recovery Benefit program will provide up to $7,000 in economic aid for qualified parents to send their children elsewhere in case a school closes because of the pandemic, the governor's office said in a press release.
"In Arizona, we're going to ensure continued access to in-person learning," Ducey said. "Everyone agrees that schools should stay open and kids need to be in the classroom. With this announcement, we are making sure parents and families have options if a school closes its doors. Parents are best suited to make decisions about their child's education."
Many Arizona school districts are resuming classes after winter break with renewed mask and coronavirus testing requirements because of a surge in COVID-19 cases. But a handful of schools are making a temporary switch to remote learning, delaying a return to in-person instruction until cases fall.
Both school officials and elected leaders agree that last year's long-term shutdowns had a negative impact on the mental health and well-being of schoolchildren and desire to avoid returning to those policies. But some parents and teachers' unions are more fearful of COVID-19 amid rising case numbers and record hospitalizations of children, putting pressure on schools nationwide to revisit controversial coronavirus practices.
The Los Angeles Unified School District announced Monday that schools will not reopen until Jan. 11 because of the Omicron variant surge. The Associated Press reported that the district will require its 600,000 students and about 73,000 employees to show a negative COVID-19 test to enter schools.
Syracuse, New York, canceled school Monday because of rising coronavirus infections and a shortage of substitute teachers.
Schools in Milwaukee, Wisconsin, will return to virtual learning Tuesday because of rising cases among staff members, with the goal of returning to in-person instruction on Jan. 10, the AP reported.
And in Detroit, Michigan, schools will not offer in-person or online instruction because of sick employees and "excessive staff shortages."
In a statement, the National Parents Union, a network of parent organizations, blasted the return of virtual learning as "an abomination."
"Once again, parents are left scrambling at the last minute and, worse, far too many children are being deprived of an in-person learning experience, which is critical for their academic and social-emotional development," NPU President Keri Rodrigues said.
Gov. Ducey's office cited research that shows school closures had little impact on reducing COVID-19 transmission to support keeping students in school. The press release pointed to an EdWeek report on Centers for Disease Control and Prevention data that shows "between March and October of 2020, [mental health emergency visits] increased 24 percent for children ages 5 to 11, and 31 percent for kids ages 12-17. There was also a more than 50 percent spike in visits for suspected suicide attempts among girls ages 12 to 17 in early 2021, compared to the same period in 2019."
The U.S. Centers for Disease Control and Prevention has recommended that schools adopt "test to stay" policies that will permit most children to remain in school as long as they test negative after exposure to another individual with COVID-19.
Ducey said his new program will give needy parents an option to make sure their kids continue to have the option to leave home and attend school. The governor's office touted his record supporting school reopenings, including providing millions of dollars in grant funding to public and charter schools that remained open.
"In-person learning is vital for the development, well-being and educational needs of K-12 students. We will continue to work with families, public health experts and school leaders to ensure our kids can stay in the classroom and parents have a choice — always," Ducey said.
Source: TheBlaze
Share this @internewscast.com