Share this @internewscast.com
Jake Bequette, who recently announced his run to represent Arkansas in the U.S. Senate in the 2022 election, appears to have mislead Republican voters in the state by incorrectly claiming he joined the U.S. Army in 2015, while in reality he did not join until 2017. He was discharged in 2020, but remains active in the Army Reserves.
According to a status report from the Department of Defense Manpower Data Center obtained by National File, Bequette's Active Duty Start Date was August 8, 2017, and his Active Duty End Date was January 26, 2021, meaning he served for just over three years in the U.S. Army. This runs contrary to what was written on Bequette's website until National File inquired for the purpose of writing this article. Until July 26, Bequette claimed on his campaign website that "In 2015, Jake joined the service and was commissioned as an Infantry Lieutenant. He graduated from the U.S. Army Ranger School and was deployed to Iraq with the 101st Airborne Division," and thus served for around 7 years.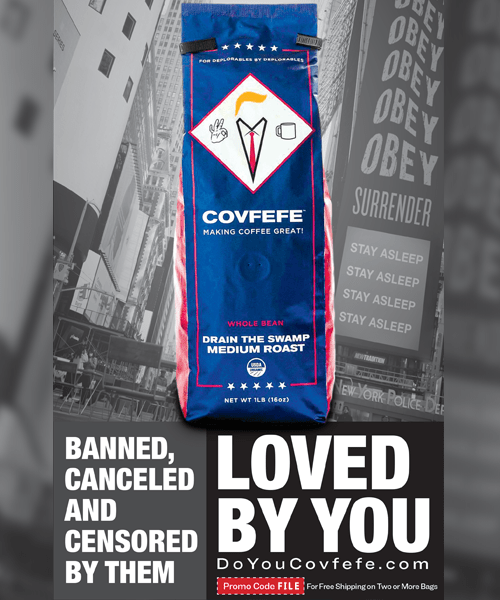 Bequette's recent claim that he enlisted in 2015 is also undermined by an extensive 2019 profile of Bequette in The Athletic, which notes that Bequette was reeling from injuries from his previous career as a professional athlete in 2015, and "underwent surgery on a sports hernia in the fall of 2015 then had surgery on his patellar tendon in early 2016, about a year and a half after initially suffering that injury. And finally, he had surgery on a torn shoulder labrum."
Bequette's profile in The Athletic also notes that "once he was healthy enough to enlist in the Army in August 2017, Bequette made that his priority." Bequette's profile in The Athletic seems to comport with the official timeline provided by the Department of Defense, rather than what Bequette began claiming claims on his website when he announced his run for U.S. Senate.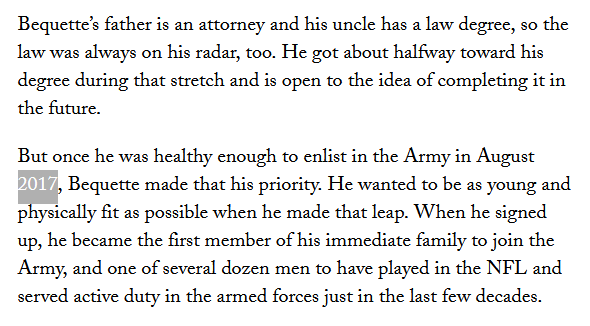 Also contrary to Bequette's recent claim that he enlisted in the U.S. Army in 2015, in the profile in The Athletic, Bequette said that he was in the process of attempting to obtain a law degree from the prestigious Georgetown University in Washington D.C. in or around 2016, apparently following his father's footsteps. The Athletic article notes that Bequette's father, Jay Bequette, is an attorney. On the website of Jay Bequette's law firm, it is noted prominently that that Jay Bequette "Represented two defendants in the Whitewater investigation conducted by Judge Kenneth Starr during the Clinton presidency".
A source from the Department of Defense tells National File that Bequette is currently active in Army Reserves and could face losing his top secret security clearance due to "this borderline stolen valor". Additionally, Arkansan and Army Veteran Wayne Beech told National File that "to this US Army Veteran, when the dates don't match, I suspect that there are typically other questionable issues that need to be asked."
National File spoke with Jarrod Griffin, who handles public relations for the Bequette campaign, via phone. Griffin asked National File to contact him via email to ascertain whether Bequette's claim of enlisting in 2015 is factual, or his previous claim of enlisting in 2017 is factual. National File did not receive an immediate reply via email. Additionally, National File spoke to Jay Bequette, the father of Jake Bequette, who told National File he has "no comment" regarding the inconsistency. Within hours of the publication of this article, Bequette's website was modified to say he enlisted in 2017.
Source: National File
Share this @internewscast.com