Aussie family attacked by monkeys at popular beach in Thailand
Share this @internewscast.com
A troop of monkeys has swarmed and attacked an Australian family enjoying a day at a packed
Thailand
beach.
YouTube influencers Riley Whitelum and Elayna Carausu have made social media fame by sailing around the world with their two children Darwin and Lenny – but it hasn't all been smooth sailing.
In their most recent video, the family was exploring Monkey Beach in Ko Phi Phi Don in Thailand.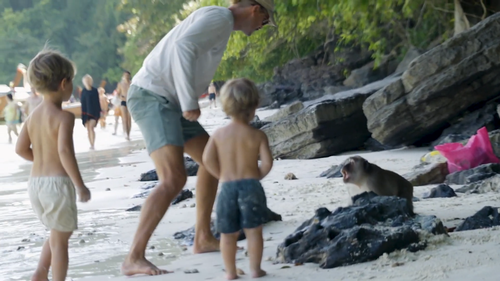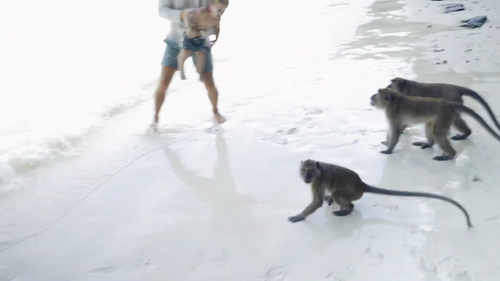 Whitelum shows his sons the monkeys before the animals try to rifle through their bags, which sparks the 38-year-old to try and shoo them.
However, this isn't successful and the monkeys become aggressive and start shrieking and trying to bite the family.
Eventually the group scare away the monkeys to collect their belongings but not without some damage.
"I'm not kidding babe, they went for Darwin," Whitelum tells Carausu.
"Lenny literally said 'is it going to get me' and I said 'no mate, no' and then they just went for Darwin.
"I'm really glad the boys didn't get bitten."
One of the friends travelling with the family remarks it's lucky the boys weren't bitten as it could have "scared him for life".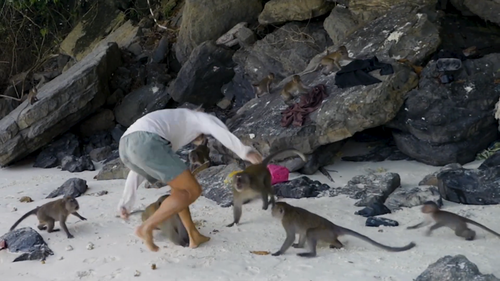 The family didn't escape completely harm-free, Whitelum suffered a bite to the finger and had to receive multiple rabies shots.
"I need to have five or more needles in my wound then four shots over 20 days," he said.
In the video, Whitelum passed out while receiving the enormous number of shots.
While the family was at the hospital staff told them monkey bites are a regular occurrence with one or two patients presenting per day.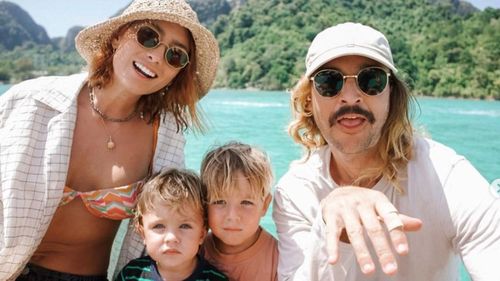 Carausu said the family was unaware the monkeys could be so aggressive while spending time at the picturesque Thai beach.
"Had we known this beach was notorious for monkey attacks, we wouldn't have gone," she said in the video.
Whitelum and Carausu have more than 1.82 million subscribers on their "Sailing La Vagabonde" YouTube and plan to circumnavigate the globe by sailboat after first starting with no experience.
Sign up here
to receive our daily newsletters and breaking news alerts, sent straight to your inbox.
Share this @internewscast.com