Share this @internewscast.com
Meteorologist Jonathan How says that it could take up to a week for the flood threat to recede even after the rain has stopped.
Falls of between 50mm-100mm were recorded in Sydney and the Illawarra overnight, with a severe weather warning still in place though rain is starting to ease.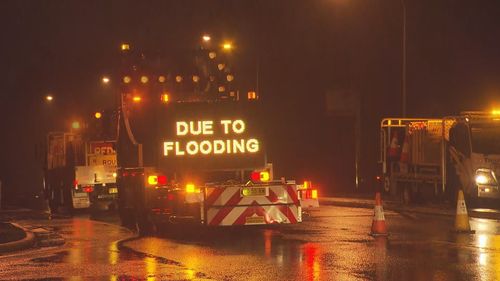 "We're seeing heavy showers push through eastern parts of Sydney right now with even heavier falls up into the Lower Hunter so there is still 20 to 50mm to come," How told Today.
"For those across the Sydney metro, we will start to see those showers ease later this afternoon and for the Hunter, and the good news is that by tomorrow afternoon, it is looking to be mostly dry but, of course, we are reminding people that these floodwaters will remain very high, well after the rain has stopped.
"Plenty of rainfall overnight and that has actually seen some rivers peak for a second time. So you've got to take many days, if not a week, to start to see these floodwaters recede."
Share this @internewscast.com