Share this @internewscast.com
Shoppers will have to get used to higher food prices until Christmas, thanks to the recent floods, one supermarket boss has warned.
Ritchies IGA CEO Fred Harrison said Sydneysiders could expect higher prices on some vegetables "almost immediately".
"Certainly products like hydroponic lettuce, Asian vegetables, kale, cabbage, broccoli, (cauliflowers), they are going to be impacted significantly and probably what we will see more of is the price staying higher for an extended period of time," he told Today.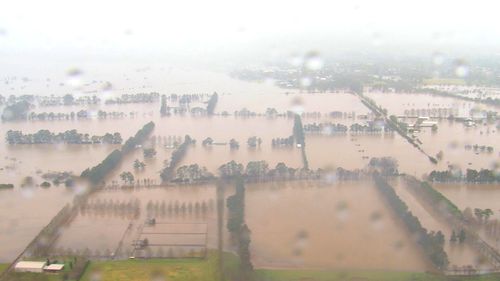 He said shoppers were already responding to higher prices on some products.
"So if you're doing the stir fry, instead of putting in your broccoli and your caulis, cabbage, people are changing across to those products that have been a little bit more reasonable in price," he said.
But he warned more frugal buying habits would have to be sustained.
"I think this is going to go through all the way to Christmas at least," Harrison said.
Flood-affected farmers face a long path back to productivity – not only have currently planted crops been washed out, but floodwaters also strip back topsoil.
"So instead of growing, say, in six to eight weeks, it will take 10 to 12 weeks for a lot of this produce to regrow," Harrison said.
Share this @internewscast.com