Share this @internewscast.com
Authorities in
Ohio s
ay they plan to release toxic chemicals from five cars of a derailed train in the US state to reduce the threat of an explosion.
Ohio Governor Mike DeWine says a "controlled release" of vinyl chloride will take place on Monday (Tuesday AEDT).
Residents near the site have been ordered to evacuate. DeWine said residents need to leave the area because of the risk of death or serious injury.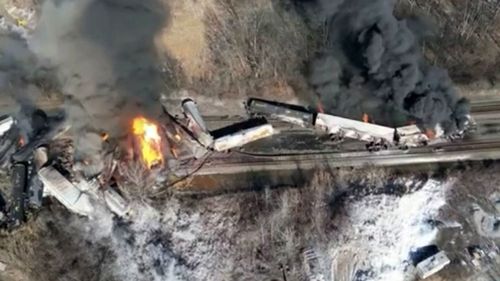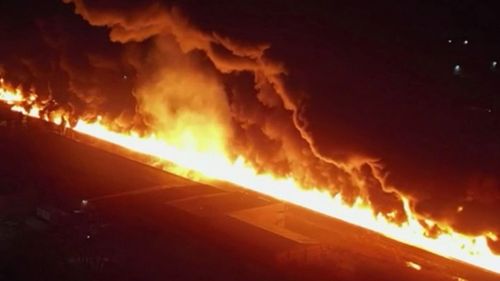 "We are ordering you to leave. This is a matter of life and death," DeWine said at a press conference. Anyone who remains in the immediate area faces "grave danger of death" if they inhale the fumes.
Police officers and others knocked on doors Sunday night telling people to leave and were back out in the same neighbourhoods on Monday, DeWine said. Authorities believe most, if not all, people have left who were told to do so.
Scott Deutsch of Norfolk Southern Railway said the controlled release during the daytime will allow the fumes to disperse more quickly and prevent the rail cars from exploding and sending shrapnel and other debris from flying through the area, Deutsch said.
"We can't control where that goes," he said.
He estimated the process would take from one to three hours. The site is very close to the state line, and the evacuation area extends into Pennsylvania.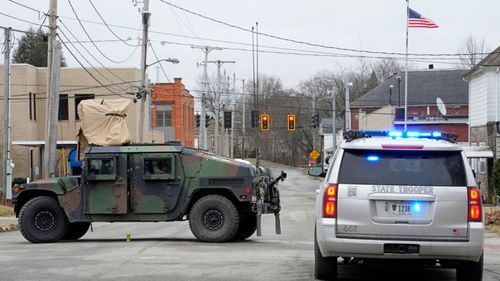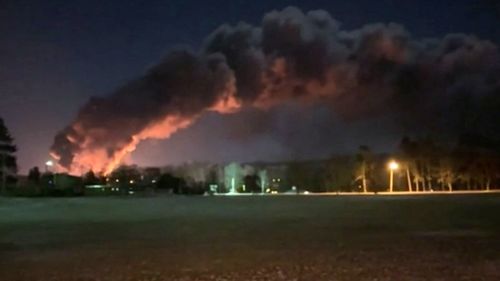 About 50 cars, including 10 carrying hazardous materials, derailed in a fiery crash Friday night, according to rail operator Norfolk Southern and the National Transportation Safety Board.
No injuries to crew, residents or first responders were reported.
Norfolk Southern said 20 of the more than 100 cars on the train were classified as carrying hazardous materials — defined as cargo that could pose any kind of danger "including flammables, combustibles, or environmental risks."
Federal investigators say the cause of the derailment was a mechanical issue with a rail car axle.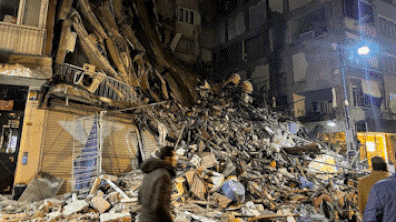 Buildings levelled in Turkey and Syria after two powerful earthquakes
Sign up here
to receive our daily newsletters and breaking news alerts, sent straight to your inbox.
Share this @internewscast.com