Share this @internewscast.com
Parents and carers have been warned about sharing
back-to-school
photos on social media as they could end up in the hands of child sex offenders.
Australian Federal Police Acting Assistant Commissioner Hilda Sirec said even "innocent photos" could end up in the collections of child sex offenders.
Further, they can be used as a way forward into grooming.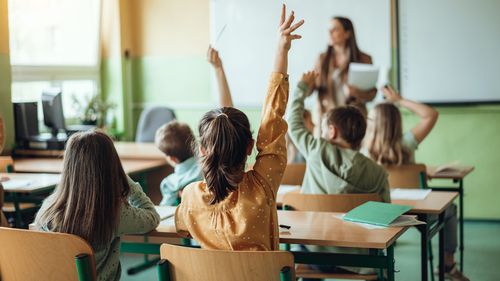 "Everything that relates to your location or even the logo on your school uniform, unfortunately can be used by these predators out there to try and groom children, and also groom parents and carers out there, to make themselves familiar to them in their lives," Sirec told Today.
"Unfortunately all of that is by simply sharing images in a public setting on social media."
Sirec said some collections of child abuse material stretched to "terabytes", and included innocent shots of kids in school uniform.
She urged parents and carers to make sure their children knew what to do if contacted by somebody who may seem to be a predator.
"They should always report it to someone that they trust," she said – adding that it was important children felt comfortable enough to do so, and had a supportive network around them.
"And then, that should always be reported to police if there's imminent danger, or even to the ACCCE.gov.au website (the Austrlaian Centre to Counter Child Exploitation) and we can make sure to help the families out," Sirec said.
Sign up here
to receive our daily newsletters and breaking news alerts, sent straight to your inbox.
Share this @internewscast.com