Share this @internewscast.com
BP's annual profit more than doubled last year to an all-time high of nearly $40.5 billion ($US28 billion), extending a record run of earnings for the world's oil majors that is fueling calls for higher taxes on the windfall gains.
The British energy giant said in
a statement
that underlying replacement cost profit rose to $40 billion ($US27.7 billion) in 2022 from $18.5 billion ($12.8 billion) the previous year.
The metric is a key indicator of oil companies' profitability.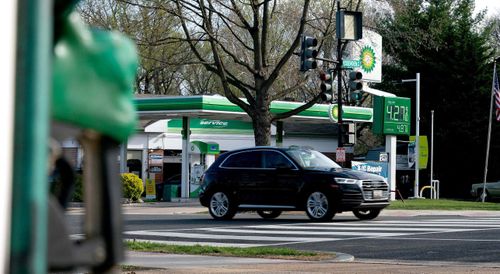 BP also announced on Tuesday a further $3.9 billion ($US2.75 billion) in share buybacks and hiked its dividend for the fourth quarter by around 10 per cent to 6.61 cents per share.
The profits top the company's previous annual record of $30 billion ($US26.3 billion), achieved in 2008.
BP's shares rose 5.2 per cent in morning trading following the news.
Over the past 12 months, its shares have soared 23 per cent.
The earnings are the latest in a string of record-setting results by the world's biggest energy companies, which have enjoyed bumper profits off the back of skyrocketing oil and gas prices.
The war's effect on UK households has been a surge in energy costs, with the average gas and electricity bill due to increase again from the start of April.
The stunning corporate results have amplified calls for the UK government to impose higher windfall taxes on energy companies.
Last year, Prime Minister Rishi Sunak — then finance minister — introduced a 25 percent tax on profits made from extracting oil and gas in the North Sea.
Last month, the government increased that tax, called the energy profits levy, to 35 per cent and extended it to March 2028.
BP told CNN that it expected to pay $3.1 billion ($US2.2 billion) in UK taxes for 2022, with $1 billion ($700 million) of that related to the UK energy profits levy.
Nick Butler, a former BP executive, told BBC Radio on Tuesday that the company made most of its profits outside of the United Kingdom.
"I'm sure there will be more pressure for windfall taxes… I think people should be aware that this is a temporary situation. Oil and gas prices are going down," he said.
Butler added that the firm was "rebalancing their strategy a bit to invest in oil and gas for a bit longer, and at a higher level, as well as renewables."
Share this @internewscast.com