Share this @internewscast.com
The family of a 19-year-old woman found dead in the woods near her Florida apartment is suing the sheriff's office for negligence and civil rights violations over their handling of the 2021 case.
Miya Marcano, a university student who went missing from her Orlando apartment on September 24, 2021, was found dead in a wooded area on October 2.
Her hands and feet were bound and her mouth was covered in tape.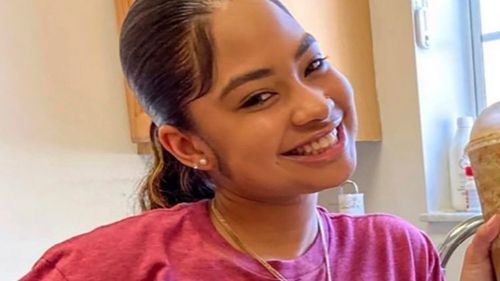 Marcano's parents filed a wrongful death lawsuit against the apartment complex and its management partner, with all sides settling out of court last month for an undisclosed amount.
Now, two years after her death, lawyers for the Marcano family have filed a lawsuit alleging the sheriff's office and two of its deputies had enough evidence to save Marcano's life or lead to her discovery sooner.
According to the lawsuit, deputy Samir Paulino, the first deputy to respond to Marcano's apartment for a welfare check, failed to treat the apartment as a crime scene despite "obvious warning signs" that a crime had been committed.
In the initial welfare check, "Deputy Paulino did not inform anyone about the evidence of a potential crime he observed inside of Miya's apartment," the complaint stated.
Paulino had sufficient evidence that "could have led to the discovery of Miya much sooner," but the "case was not a priority," said the complaint.
Evidence allegedly ignored included blood on a pillow and several pieces of broken jewellery, according to the lawsuit, which also alleged Paulino failed to ask to search the vehicle of Armando Caballero – a maintenance man at the complex who Orange County Sheriff John Mina later said investigators "pretty conclusively" believed was responsible for Marcano's death.
Authorities believe Caballero, who was found dead from an apparent suicide on September 27, 2021, had accessed Marcano's apartment without her permission.
His estate was named as a defendant in the earlier wrongful death lawsuit.
Marcano's father contacted the sheriff's office "to lodge a complaint because of Paulino's failure to treat Miya's disappearance with a sense of urgency," the complaint stated.
Paulino allegedly shared what he learned with his supervisor, Cpl. Kenneth Dale, and the two discussed the case over the phone, according to the lawsuit.
But neither shared "extremely critical information" about Caballero, who'd had a "heated exchange" with family members at the scene, "with anyone before completing their shifts," the lawsuit stated.
Meanwhile, "Dale testified he was not aware of any information regarding a bedroom window or blood on the scene and the furniture up against the door was not accurately portrayed to him."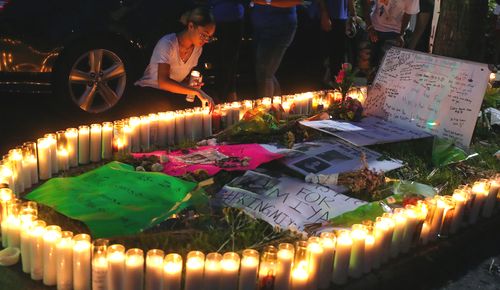 The day after Marcano vanished, Paulino returned to the apartment complex to meet with Jacolby Coleman, a security guard who worked there.
"Coleman also advised Deputy Paulino that he had lifted fingerprints from the scene using tape and attempted to provide the evidence to Paulino but Deputy Paulino, with a smirk on his face, told Mr Coleman to keep the evidence in case it would be needed later," the lawsuit stated.
According to the complaint, "discrimination against missing women was a motivating factor in the refusal to properly investigate."
Share this @internewscast.com