Share this @internewscast.com
WARNING: Aboriginal and Torres Strait Islander readers are warned the following article contains images of a deceased person.
The courtroom was packed.
Family, loved ones and supporters all waiting to hear Veronica Nelson's story formalised by the coroner, more than three years since she died, alone on the concrete floor of a cell at Melbourne's Dame Phyllis Frost Centre.
The facts were often harrowing, drawing constant murmurs from the court, at times tears and gasps.
Failed by the system from the start
A Gunditjmara, Dja Dja Wurrung, Wiradjuri and Yorta Yorta woman, Nelson, 37, was arrested outside Southern Cross Station at the end of 2019 and charged with shoplifting.
From that moment, the coroner found, she was let down at every step through the justice system.
After being cuffed despite being agreeable and compliant, Nelson wasn't considered for bail by an officer at the station and appeared twice unrepresented at the Melbourne Magistrates' Court.
Before applying for bail, a lawyer spoke to her for just six minutes, leaving her to face the court without him.
Her long-term partner Percy Lovett was there.
Nelson said she would have a stable home with him but was not released.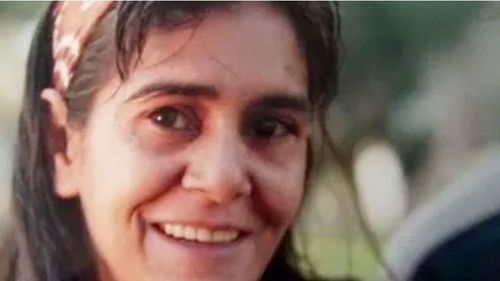 At no point did she receive culturally relevant support, and nor would she.
McGregor was damning of Victoria's bail system.
That bail system was described by the coroner as an "unmitigated disaster" that discriminates against Aboriginal and Torres Strait Islander people.
Nelson was taken to the Dame Phyllis Frost Centre.
She was vomiting on the way and at reception, some staff noted it was the worst case of withdrawal they had seen.
At just 33kg, she was withdrawing from heroin and suffering an undiagnosed condition – Wilkie syndrome, a serious gastrointestinal condition.
Nelson was seen by Dr Sean Runacres.
He had the longest contact with her of anyone at the prison.
He spent 13 minutes with Nelson during her first assessment in the medical centre.
The coroner found him to be an unreliable witness.
He had gaps in his memory but felt she wasn't unwell.
He recorded the wrong weight with a nurse, saying she'd been unable to stand to walk to the scales.
When the nurse suggested she be taken to hospital, he disagreed.
Over 36 hours, she was moved from the medical centre into the Yarra unit in the main part of the prison.
She was moved between four cells – two without beds – and was constantly vomiting and crying out for help.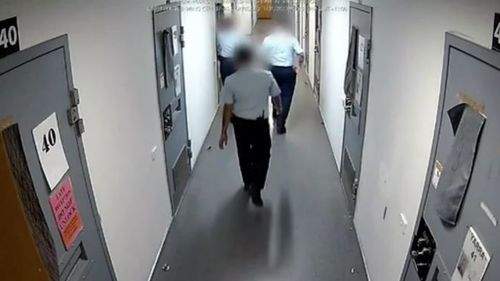 She used the intercom 49 times but by the time she was found cold on the floor on January 2, 2020, her door had not been opened in more than 12 hours.
During that time, prison officer Tracey Brown lied when she said she had contacted a nurse.
That nurse, Atheana George, was sitting in her office watching a movie.
Nelson was made to lie in and clean up her own vomit, and refused socks while her legs were cramping.
McGregor called the treatment inhumane.
He described some of Nelson's last cries for help to Brown as particularly traumatising.
She was wailing, eventually crying out for her late father.
Through the intercom came Brown's voice: "Nelson, you need to try and stop 'cause you're keeping the other prisoners awake."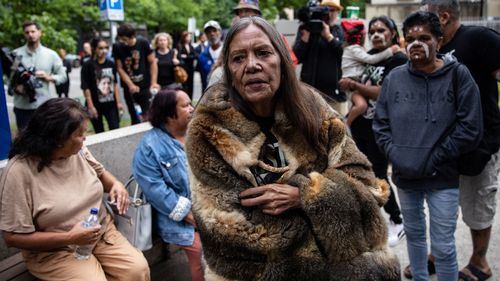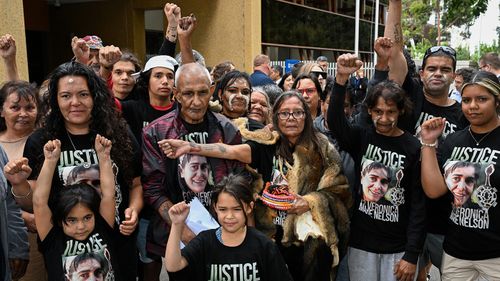 At the conclusion of his findings, McGregor noted he would refer the private company that manages the prison's healthcare, Correct Care, to the director of public prosecutions.
"I am of the belief there's sufficient level, more than a mere suspicion or conjecture for me, to form the belief that an indictable offence may have been committed and I must therefore notify the DPP," he said.
It was met with a room of clapping.
He called for the government to overhaul the bail system, to ensure there are more Indigenous people working in the justice system and much greater levels of cultural training.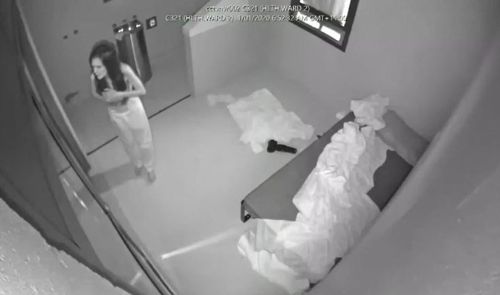 Facing the waiting media, Veronica's mother Aunty Donna Nelson read passionately, calling Premier Daniel Andrews to task.
"To the premier, you should hang your head in shame … do your job and get our daughters out of prison," she said.
Remembering the loving daughter she knew as Poccum, she proclaimed: "It's time to save our daughters, it's time to change the law. It's Poccum's law, time for Poccum's law."
Nelson's cousin Shaurntae Lyons said she would be remembered for her kindness, honesty, respect, strength and spirituality.
Another cousin, Simone Adny, spoke of just wanting Nelson back.
"Our grief is as raw as the day she passed away," she said.
Lovett described his partner as the love of his life.
His lawyer, Sarah Schwartz from Victorian Aboriginal Legal Service, read his words.
"I want everyone to remember what happened to Nelson: the premier, every government minister, every prison guard, every doctor and nurse in prison, every police officer, every lawyer and every magistrate," she read.
Lovett has filed a civil claim.
It includes the state of Victoria and Corrections Victoria.
The day after the findings, Andrews responded to Veronica's loved ones.
"Veronica Nelson should be alive today. She is not. For that, we are truly sorry," the premier said.
Andrews
said Nelson was "let down" by the system and pledged his government would "not waste a moment" to make changes to the bail laws.
"I take responsibility to make the necessary changes and that's exactly what we'll do to ensure this doesn't happen again," he said.
"There is a bail issue here – whether (Nelson) ought to have been in custody at all.
"That's one issue. Almost regardless of that issue, if you're in pain and you're calling for help, you should be taken seriously and she was not taken seriously.
"The vulnerability of being in a custodial setting – that was not applied.
"So there are a raft of different failures."
The measures have bipartisan support.
McGregor concluded his recommendations, another chapter in Nelson's story, with her own words.
Reading from a letter written by Nelson, he became emotional.
"It is time for me to go home where I belong, for there are some people in my life that make me strong," he read.
Those people, her loved ones spread across many traditional lands, their strength never waivered in the fight for her voice to be heard.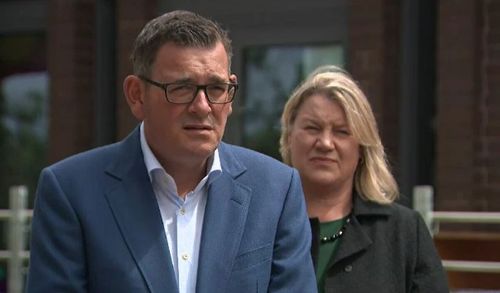 Deaths in custody continue
Since Nelson's death, another Indigenous woman has died at the Dame Phyllis Frost Centre.
A coroner will examine her story later this year.
But those two deaths are just two of the 517 Indigenous deaths in custody recorded since the royal commission more than 30 years ago.
McGregor and Nelson's family say the recommendations governments have had at their fingertips for decades must be implemented.
Lyons, Nelson's cousin, said while they'll never be able to bring her back home to her family, things must change – now.
"All the recommendations in the world from any coroner can come down but unless we make real changes to the system and people running the system … how are we meant to change the way it comes out to Aboriginal people?" she said.
"I don't want this happening to my kids or my grandkids."
Victoria Police says it will also take time to consider the findings and recommendations.
Sign up here
to receive our daily newsletters and breaking news alerts, sent straight to your inbox.
Share this @internewscast.com