Share this @internewscast.com
WARNING: Aboriginal and Torres Strait Islander readers are advised that this article contains an image of a person who has died.
The suspected murder of Indigenous teenager
Linden Malayta
is one step closer to being solved as police received 'reliable' information about his disappearance.
Linden was last seen in the company of relatives and associates travelling from Townsville to Ayr, rural Queensland, on March 18, 2019.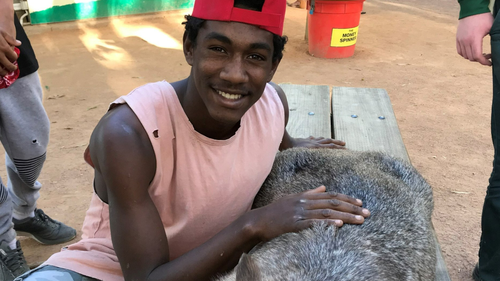 New information suggests Malayta died after an altercation with the group he was travelling with.
He was killed after a firearm was used, Queensland Police allege. It is not clear whether Malayta was shot.
Detectives are still trying to determine if the death was deliberate or accidental. 
A "reliable and independent witness" provided police with information about Linden's last few hours alive.
"During this interaction, Linden told the witness he was in fear for his life, and he had 'come to say goodbye'," Child Protection Investigation Unit Officer, Dave Miles said.
"The witness urged Linden to speak to the police, but Linden stated: 'No one could help me now'."
Investigators will now examine multiple potential crime scenes associated with the suspected murder.
Police are still offering a $500,000 reward for anyone with information that leads to the identification and conviction of the person responsible for Malayta's disappearance.
"We encourage anyone with knowledge or who may have witnessed any incidents involving Linden, to come forward," Miles said
"If you are concerned about your safety or welfare, information can be provided anonymously.
"It is important the community rallies together to bring Linden home. Linden's family has not given up hope and deserves answers."
Sign up here
to receive our daily newsletters and breaking news alerts, sent straight to your inbox.
Share this @internewscast.com