Share this @internewscast.com
Kane Valentine's world changed in an instant on Good Friday last year. 
On that day, Kane was 18 years old, in his first year of a carpentry apprenticeship and life was full of promise.
It was late morning in Victoria's Cape Paterson, the tiny coastal town south-east of
Melbourne
where Kane lives.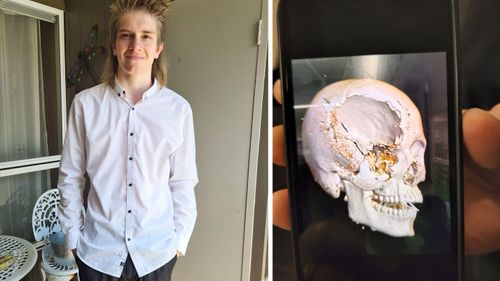 He and his older brother, Kyle, had hopped into a mate's new car.
Kane says he trusted their friend to drive safely, but the driver is alleged to have been speeding when he overtook another car on Cape Paterson Road and lost control of the vehicle.
Witnesses to the horrific accident say they saw the car skidding along on its side before the front of the vehicle dug into the road.
The car "pirouetted like a ballerina" and landed on its roof.
Kane's mother, Louise Valentine, was sitting at home when she got the call.
"It was horrible, because when they said there's been an accident, I heard somebody scream out, 'Is he breathing?'" she said. 
"And in my heart, I just knew that it was one of my kids. I had two of them in the car and I thought, 'Oh my god, it's one of them'."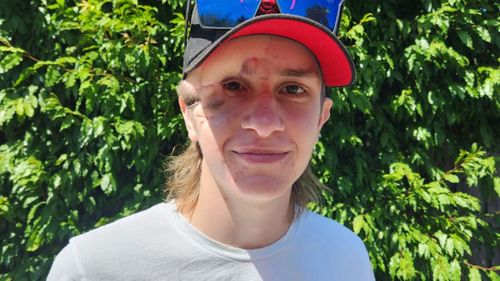 Louise rushed out of the door and drove to the site of the crash, which was just five minutes from the family home.
She arrived just after the police and before the paramedics.
Kane had been seated behind the driver on the right-hand side of the car, the same side which scraped along the road in the accident. 
While all of the other teenagers travelling in the car were largely unscathed, Kane was fighting for his life.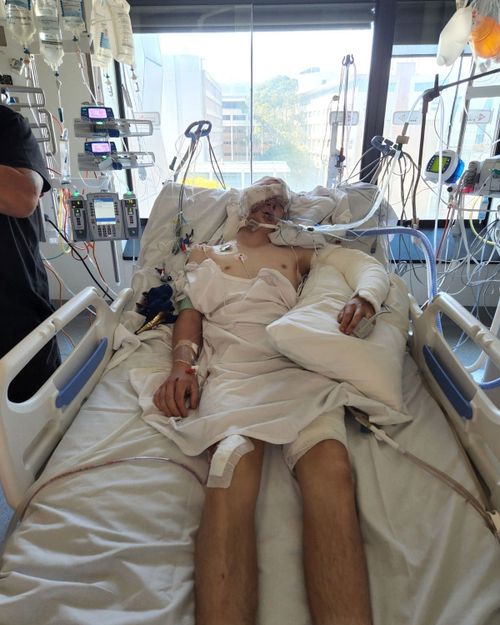 Paramedics put Kane into a coma on the roadside and got him ready to be airlifted to the Royal Melbourne Hospital.
"They said to us, we'll let you say goodbye here because he may not make it," Louise said. 
At the hospital, doctors operated on Kane for hours. 
"They let my husband and I see him for a couple of minutes, and then they took us off into this little dingy room," Louise said.
"We call it the death room, because that's basically what they're preparing you for.
"They said if he wakes up, he will most probably be brain dead." 
Kane was in a coma for almost two weeks.
On the day Kane woke up, it was his brother Kyle's 21st birthday, and the family had taken a short break from their hospital vigil to spend the previous night at home.
When Louise rang the hospital the next morning, she was put through to the nurse by Kane's bedside.
"She said, 'Kane is responding well.'
"And I was like, 'I'm sorry, pardon?' 
"She said, 'We've started to wake him and when we tell him to squeeze our fingers he's doing it. He has also wriggled his toes and opened his eyes.' 
"There were tears all around. We all packed and went straight back to the hospital.
"It was the perfect 21st birthday present for Kyle."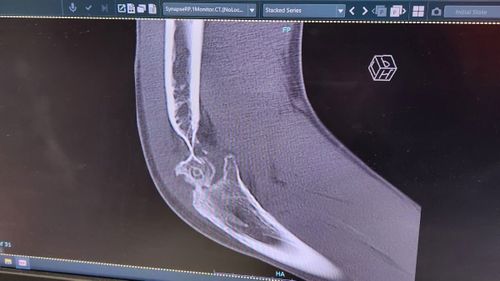 Kane would go on to spend the next three months in hospital, undergoing 20 surgeries.
"My head and arm were scraped along the ground when the car was spinning on its roof," Kane said.
"It was like getting a piece of chalk and dragging it. From my elbow down, I only have a third of the bones left.
"My arm is completely destroyed."
Surgeons used 3D-printed hardened plastic to close the gap in Kane's skull and reform his eye socket.
He was fitted with a ceramic glass eye.
Kane, who is now 20, said it had been an arduous and long road to recovery over the past 18 months.
"I broke my jaw and so I had to learn how to open my mouth again," he said. 
"In the beginning, they had to pry my mouth open.
"I had to learn how to talk, eat and walk again."
In a small town where everyone knows each other, the accident has had devastating consequences.
The driver of the car is facing criminal charges over the accident in an ongoing case before the Magistrates' Court. 
Kane said it was frustrating to see his friends moving on with their lives while he was stuck in rehab.
"I have missed out on so much of my life with friends. They will be qualified chippies soon," he said. 
"The driver wasn't injured.
"He was still living his life while I was trying to learn how to eat and talk again."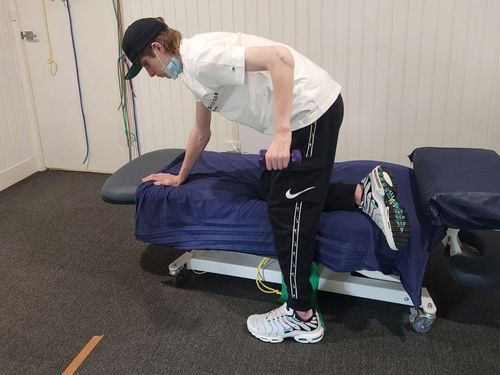 Kane said he wanted to share his story to raise awareness about the consequences of serious road accidents.
"You're not invincible and injuries can and do happen – you could hurt not just yourself, you could hurt someone else," he said.
"Even when you first get your Ps, anything can happen. 
"You're better off driving safe or not at all." 
Lousie said she had been living every parent's worst nightmare.
"You see this on the news – you never think it will happen to you," she said.
Louise said one thing she was grateful for was that Kane's medical expenses have all been covered through the state's third-party insurance scheme run by the Transport Accident Commission (TAC).
"Even as an adult, I didn't realise the extent of what TAC did," Louise said. 
"When I would see the TAC charge on my rego, I would think, 'Bloody TAC.'
"I thought it was money going toward roads and things like that. 
"But every medical bill has been covered, and all of Kane's medication.
"They even covered our accommodation and travel because we live so far from the hospital. 
"When your child's laying there in a God-awful position, your mind does go to, how are we going to pay for this?"
Slater and Gordon lawyer Joanne Burns, who lodged Kane's personal injury claim with TAC, said it was one of the worst cases she had dealt with in terms of injuries to a person so young.
"This is something that is going to affect him for the rest of his life," Burns said.
"Kane had his whole life ahead of him and he was just starting his apprenticeship. It's one of those cases that really gets to you."
The TAC scheme operates under a no-fault system and covers the cost of medical treatment and loss of future income for people injured in road accidents.
Drivers and passengers who were not at fault can also make a claim for pain and suffering.
Because of the severity of his injuries, Burns said she was able to fast-track Kane's claim for a pain and suffering lump sum payout through the TAC, for which he received the maximum statutory amount.
Share this @internewscast.com