Share this @internewscast.com
King Charles
's state visit to
France
has been postponed in light of protests planned next week over the French government's controversial pension reforms.
The British monarch and Queen Consort were due to travel to France on Sunday for a trip that would see them visit Paris and Bordeaux, however a decision to postpone the visit was made after protests turned violent in some areas on Thursday.
Clashes between groups of protesters angry over proposed pension reforms and police broke out after workers staged a national strike throughout Thursday, with flare-ups in Paris and regional capitals.
In Bordeaux, demonstrators set fire to the entrance of the city hall during skirmishes with police, according to CNN affiliate BFMTV.
"In view of yesterday's announcement of a new national day of action against pension reform on Tuesday, March 28 in France, the visit of King Charles III, originally scheduled for March 26-29 in our country, will be postponed," the Élysée Palace announced in a statement Friday.
"This decision was taken by the French and British governments, after a telephone exchange between the President of the Republic and the King this morning, in order to be able to welcome His Majesty King Charles III in conditions that correspond to our friendly relationship. This state visit will be rescheduled as soon as possible," the statement continued.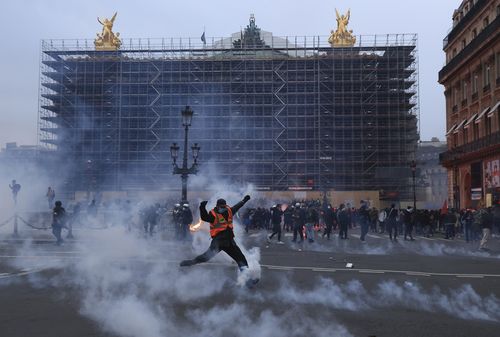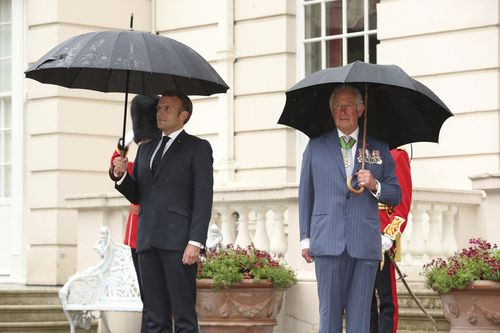 Buckingham Palace also confirmed the postponement in a statement on Friday morning.
"The King and The Queen Consort's State Visit to France has been postponed. Their Majesties greatly look forward to the opportunity to visit France as soon as dates can be found," a Buckingham Palace spokesperson told CNN.
A UK government spokesperson also confirmed the King would not travel to France next week, adding that "this decision was taken with the consent of all parties, after the President of France asked the British Government to postpone the visit."
Sign up here
to receive our daily newsletters and breaking news alerts, sent straight to your inbox.
Share this @internewscast.com