Share this @internewscast.com
One Nation leader
Pauline Hanson
has condemned a "disgusting" and homophobic comment made by her party's NSW leader Mark Latham in a post on
Twitter
this morning.
Latham posted the graphic, homophobic tweet on Thursday morning, which was aimed at the NSW independent MP Alex Greenwich, who is gay.
9News.com.au
has decided against publishing the contents of Latham's tweet.
In a video released on Thursday evening, Hanson condemned the comment and said she had told Latham to apologise.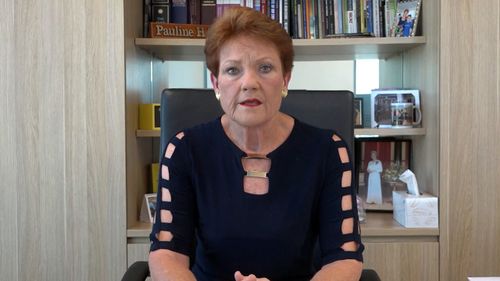 "I want you to know that I don't condone them [the views] and neither do my members of parliament or party associates," Hanson said.
"I think they are disgusting.
"I've actually tried to ring Mark a couple of times, to no avail, and I have clearly sent a text message to him telling him my views and also I've asked him to give the people an apology.
"I will leave it at that. It is now over to Mark to answer the people."
Latham's comments were made in response to an article in which Greenwich called him a "disgusting human being" after LGBTQ+ protesters were targeted outside an event last week at a Sydney church where Latham was speaking.
"Disgusting?" Latham replied, before making the graphic homophobic attack.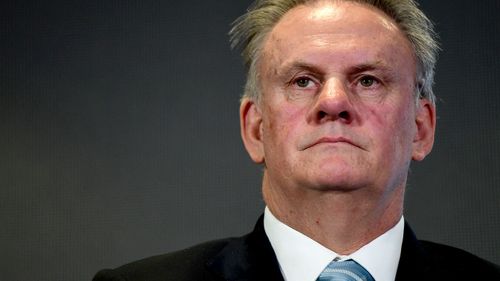 Latham was quickly criticised, with Prime Minister Anthony Albanese condemning the former Labor leader for his "hateful speech".
"I am concerned that with social media we seem to have a circumstance whereby people would say things through various applications they'd never say to someone face to face and we know that can be very hurtful and it can have drastic consequences," he told 10 News.
NSW Environment Minister Penny Sharpe said the comments made her feel sick.
"I was physically sickened by that tweet," she said.
"Homophobia is always unacceptable and there is never an excuse. Mr Latham should apologise to Alex Greenwich immediately."
Greens MP Jenny Leong said the comments showed "why no political party or independent representative should engage with him".
"Being an elected representative doesn't give anyone a free pass to incite hatred," she said.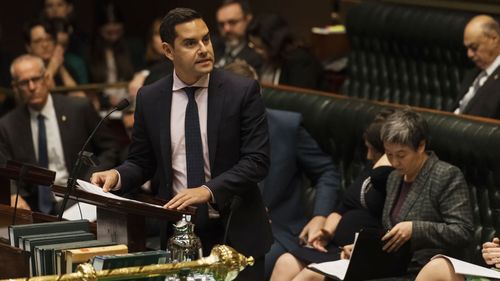 Greenwich said he didn't plan on engaging with the matter further.
"My focus in the next parliament will be working with the majority of members who support the LGBTQ community to progress important reforms, remove discrimination, and make it clear these views belong in the past," he said.
Latham deleted the tweet about three hours after it was posted has not apologised.
As One Nation's lead upper house candidate, he will be reelected to the Legislative Council following last weekend's NSW state election.
Sign up here
to receive our daily newsletters and breaking news alerts, sent straight to your inbox.
Share this @internewscast.com