Share this @internewscast.com
Prime Minister
Scott Morrison
has had an unfortunate sporting mishap in Tasmania on the campaign trail.
The PM was invited to join in a kid's soccer match – still in his shirt, tie and formal shoes – at Devonport Strikers Soccer Club.
The nation's leader, keen to get in on the action, powered from the outside of the field, towards the ball, his tie flapping over his shoulder.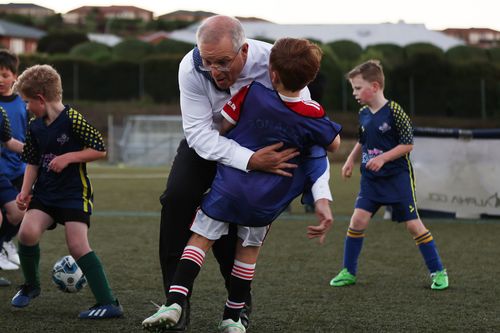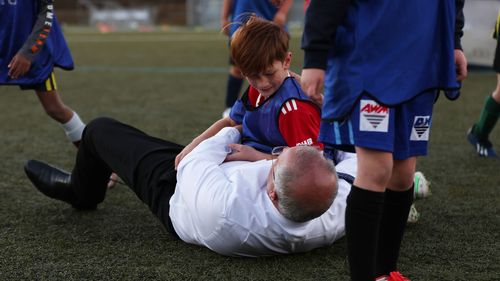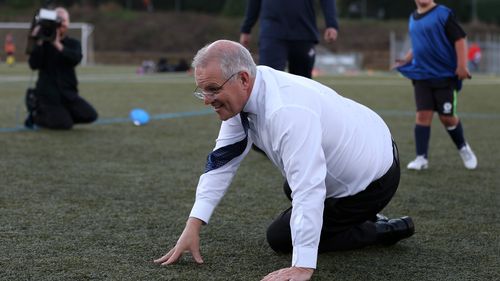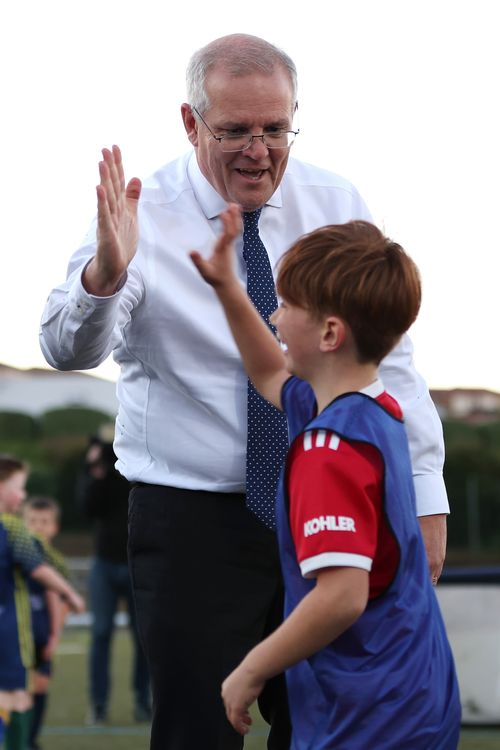 Unfortunately, with his eye fixed firmly on the ball, he barrelled into a little player.
The young player was toppled by Morrison, who landed on top of him.
Morrison pulled the ginger-haired young sportsman on top of him in an
awkward hug, before sitting up looking dazed.
Once the pair had recovered, the PM gave him a high five.
Share this @internewscast.com