Share this @internewscast.com
Intense fighting that has been raging for weeks continued around the city of Bakhmut and the nearby towns of Soledar and Vuhledar, Ukraine's presidential office said.
They are in the Donetsk region, which with neighbouring Luhansk region makes up the Donbas, an industrial area bordering Russia.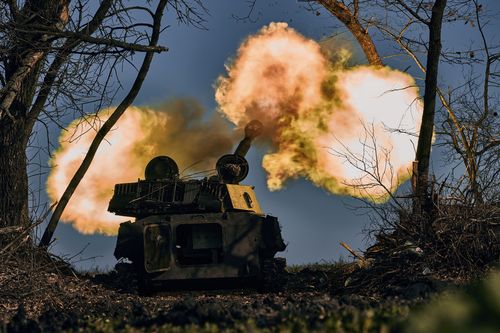 The latest frontline updates came amid reports Ukraine's Defence Minister Oleksii Reznikov would be moved to another government post by President Volodymyr Zelenskyy.
David Arakhamia, who leads Zelenskyy's Servant of the People party in the Ukraine parliament, said Reznikov would be replaced by the head of military intelligence, Kyrylo Budanov. But Arakhamia abruptly changed course on Monday (Tuesday AEDT) and said that no shake-up will happen this week.
Mariana Bezuhla, a Servant of the People party MP, said officials decided to postpone the reshuffle following the analysis of "risks for the system as a whole" ahead of next week's meeting with NATO allies.
One of Reznikov's deputies recently lost his job amid Zelenskyy's crackdown on corruption. Reznikov said over the weekend that he was ready to step down if Zelenskyy decides it is best.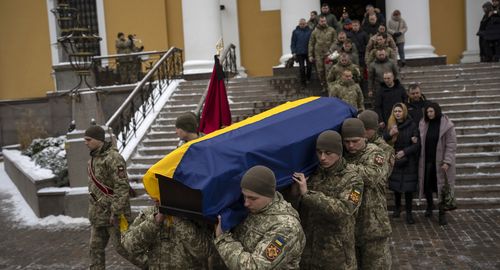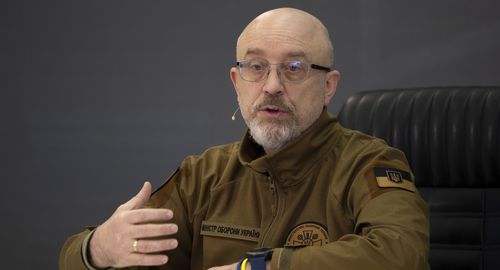 Arakhamia said that Ukraine is preparing for a Russian offensive while planning to counterattack and reclaim its occupied territory.
Military analysts say the Kremlin's forces may be probing Ukrainian defences for weak points or could be making a feint while preparing for a main thrust through southern Ukraine.
Ukraine envisages possible Russian offensives in the east and the south, Ukrainian military intelligence spokesman Vadym Skibitsky said. He predicted that Russia will likely press its offensive in the Donbas and could also launch an attack in the southern Zaporizhzhia region.
He didn't say when the offensive might start but noted that the Russian military would need another couple of months to complete the training of new units.
Skibitsky added that Russia plans to mobilise another 300,000 to 500,000 in addition to the 300,000 mobilised last autumn.
Russian President Vladimir Putin is hungry for some battlefield success, especially securing illegally annexed territory in eastern Ukraine, to mark the anniversary of his invasion on February 24.
Russian forces made gains in the first few months of the war, though they failed to clinch key objectives and were then driven back from large areas by a Ukrainian counteroffensive.
Western military help has been essential for Kyiv to fend off a far larger military force.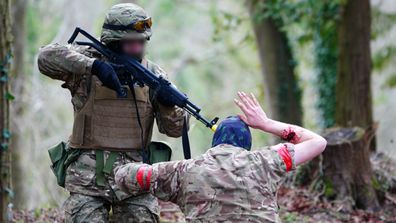 Aussie soldiers teaching 'citizen army' in fight against Russia
Ukraine is set to take delivery of tanks donated by nations such as the US, Britain and Germany in coming weeks.
Share this @internewscast.com