Share this @internewscast.com
The Reserve Bank of Australia (RBA) has handed down a ninth-straight
interest rate
hike, pouring pressure on Australian households already enduring a cost of living crisis.
The board of the RBA decided to lift the nation's official cash rate by 25 basis points, taking the baseline rate from 3.1 per cent to 3.35 per cent.
On a $500,000 loan over 30 years, today's hike will mean the average borrower will need to find an additional $81 to service their monthly repayments.
Since April 2022 – when interest rates were just 0.10 per cent – repayments on that same loan have increased by $969 a month or $11,628 a year.
In his monetary statement, RBA Governor Philip Lowe conceded that today's decision will mean households would need to dedicate more of the monthly budget towards housing expenses.
"The Board recognises that monetary policy operates with a lag and that the full effect of the cumulative increase in interest rates is yet to be felt in mortgage payments," Lowe said.
"There is uncertainty around the timing and extent of the expected slowdown in household spending.
"Some households have substantial savings buffers, but others are experiencing a painful squeeze on their budgets due to higher interest rates and the increase in the cost of living.
"Household balance sheets are also being affected by the decline in housing prices.
"Another source of uncertainty is how the global economy responds to the large and rapid increase in interest rates around the world."
Lowe said he anticipates more rate hikes to come as inflation remains stubbornly high at 7.8 per cent, and the RBA is "resolute" on returning inflation to between 2 and 3 per cent.
"The Board expects that further increases in interest rates will be needed over the months ahead to ensure that inflation returns to target and that this period of high inflation is only temporary," he said.
"In assessing how much further interest rates need to increase, the Board will be paying close attention to developments in the global economy, trends in household spending and the outlook for inflation and the labour market.
"The Board remains resolute in its determination to return inflation to target and will do what is necessary to achieve that."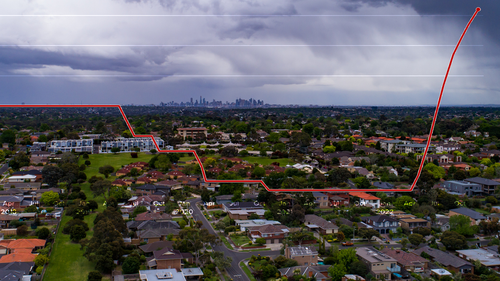 Steve Mickenbecker, finance expert at Canstar, said today's decision will strike at the core of many households who are struggling to make ends meet.
"Inflation has been off everyone's radar for years, but now the increased cost of living is eroding our household budget. Every cost is going up and we are looking for ways to save on groceries, phone plans, petrol, electricity, insurances and everything else," Mickenbecker said.
"There is no line in the household budget that is hurting borrowers more than the home loan.
"Nor is there one that has the potential for greater savings.
"The $500,000 home loan will be up by $12,000 this coming year.
"That $12,000 increase is the equivalent of your annual home insurance, car insurance, electricity bills, home internet and mobile phone plan.
"It underlines which expense is the real big picture for your finances."
Analysis from comparison service Finder shows that as interest rates rise, so too does the household income required to purchase the average house in Australia's capital cities.
In Sydney, where the median freestanding house is currently valued at $1.3 million, a household would require an annual income of more than $255,000 to comfortably service the loan.
In Melbourne households would need an income of more than $174,000 to service a loan on the median price of $888,000 while in Brisbane households would need a combined annual income of $148,000 to repay the median freestanding house value of $752,000.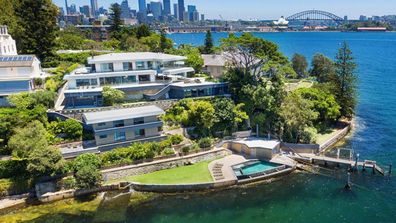 Inside Australia's top 10 most expensive property sales of 2022
Graham Cooke, head of consumer research at Finder, said while property prices are dropping, increasing interest rate hikes are pushing the Australian dream of owning a home further away for many.
"With the cost of living on the rise and salaries failing to keep pace, homeownership – particularly in the capital cities – is slipping further out of reach for many," he said.
"Prospective buyers are looking at borrowing significantly more than pre-pandemic levels, and with higher interest rates.
"For many, the dream of home ownership remains a fantasy."
Sign up here
to receive our daily newsletters and breaking news alerts, sent straight to your inbox.
The information provided on this website is general in nature only and does not constitute personal financial advice. The information has been prepared without taking into account your personal objectives, financial situation or needs. Before acting on any information on this website you should consider the appropriateness of the information having regard to your objectives, financial situation and needs.
Share this @internewscast.com