Study finds irregular sleep increases hypertension risk
Share this @internewscast.com
Overtime and shift workers might think slight changes in their regular
sleep patterns
and duration make no difference to their overall night's rest and recovery – but think again.
New research from Flinders University shows the chances of higher blood pressure increases exponentially, particularly for overweight middle-aged men, with every hour of sleep they lose or change to their regular nighttime routine.
The study covered the equivalent of more than two million nights of home sleep data from around the world, with 12,287 people taking part.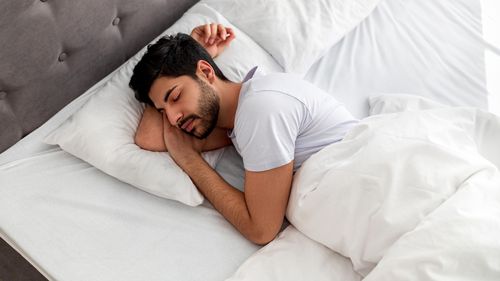 Of the participants, 88 per cent of them were men, and they were on overage overweight.
On average, each participant had 30 separate blood pressure recordings over the nine-month study timeframe.
The Australian and French research team found a strong correlation between elevated hypertension and irregular sleep duration and timing.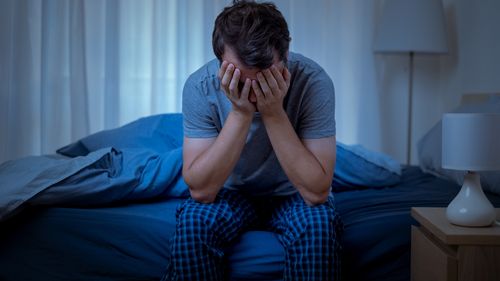 "Not only should we monitor the amount of sleep, but we should also keep our resting schedule as regular as possible," Flinders University sleep psychology researcher Dr Hannah Scott, a co-lead author of the new journal article published in Hypertension, said.
Regularly varying nightly bedtimes by more than about 30 minutes was associated with a 32 per cent increase in hypertension risk.
Higher nightly variability in other timing measures – such as mid-sleep time and wake-up time – were associated with greater hypertension risk.
Given the interplay between sleep history, sleep need and circadian influences, irregular sleep can lead to further disruption and even more variation in sleep patterns, researchers warned.
As well, inadequate sleep (less than six hours) and even too much sleep (long sleep of nine or more hours) were also associated with increased blood pressure, similar to other studies.
"However, this study also shows that night-to-night variation in sleep timing and duration can have a similar effect, even if people get the recommended seven to nine hours on average for adults aged 18 to 65 years," co-author Dr Bastien Lechat said.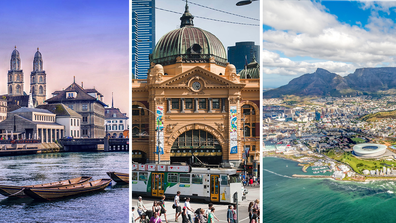 Where Australia ranks in countries with the greatest health freedoms
"These findings illustrate how irregularity in both duration and timing of sleep onset and waking up is a clear risk marker for poor cardiovascular health, along with the total number of hours we sleep.
"Further investigations may find other cardio and health issues are connected to day-to-day fluctuations in sleep duration and timing."
Sign up here
to receive our daily newsletters and breaking news alerts, sent straight to your inbox.
Share this @internewscast.com