Share this @internewscast.com
There were double takes from passing drivers as Lenard Phillips' 15-tonne armoured personnel carrier was delivered to his door in suburban Auckland.
The 68-year-old has been waiting three years to get it back since police officers came to the Ōrākei pensioner's state house and took the FV432 as part of an asset seizure under the Proceeds of Crime (Recovery) Act, after the previous owner got into trouble with the law.
"It's good to see her back home," he said as the vehicle was rolled on to his front yard on Wednesday afternoon.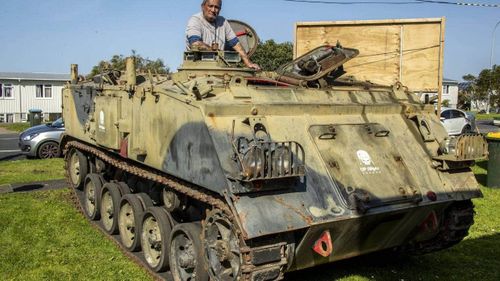 It has been an uphill battle for the former military man to get the vehicle back, and after all the ups and downs, he said he found himself less excited than he thought he would have been.
He and his lawyer Dr Richard Keam have been jumping through hoops for the last three years in order to get the vehicle back and, in early August, Phillips finally got the news from his lawyer he'd been waiting to hear.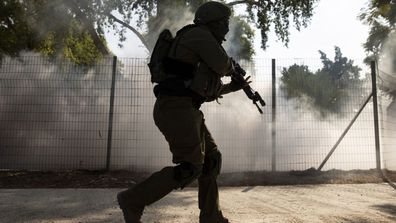 Countries with the highest military expenditure in the world
Keam told him the Ministry of Business, Innovation and Employment (MBIE) – which was storing the vehicle as the official assignee – would be handing the tank back after they reached an agreement in the courts.
But MBIE have more than once pushed the delivery date back during the last six weeks, citing a number of excuses, Keam said – including last Saturday when, only after the delivery time passed, was Phillips told those tasked with driving it were having trouble keeping it running.
"They said they would crane it in," Phillips said. "But I told them it was running when they took it, so I want it back in the same condition."
Then on Wednesday afternoon – only hours after Stuff enquired about the delays – the pensioner got a call telling him the tank would be on his front lawn within the hour.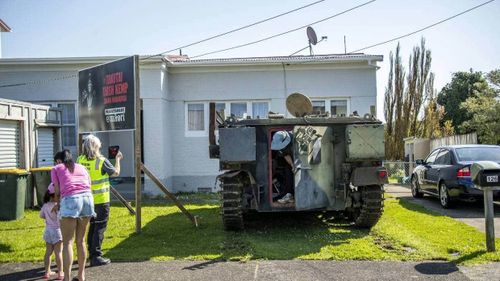 It was a reasonably secretive affair – as much as an armoured vehicle rolling down a street can be – with the driver of the tank and the MBIE staff asking not to be filmed as they are involved with repossessing items from criminals.
But Phillips was just happy to see it back on his lawn and running, and soon enough had two of his mokopuna looking on in awe.
"One wasn't even born and this other one was just in a pram when they came and took it away, so it's good they can see it now," he said.
Phillips told Stuff previously that he was sick of waiting for the APC's return, and that it shouldn't have been taken in the first place.
"It should have been back long ago," he said.
"They were quick to come and take it… and now it's been passed through a court of law that it does belong to me, so why don't they bring it back as quick as they took it."
The FV432 was gifted to him in lieu of payment for catering a wedding of more than 1000 people with a hāngī.
The previous owner had bought the vehicle from a closing paintball facility as part of a combo with a Hummer. For a time, it was stored at Phillips' house and after an abandoned attempt to raffle it off, the APC was eventually given to the pensioner, who had no objections.
He had begun to lose hope he'd ever see it again, but now that it's back he plans to bring it back to working condition.
It doesn't have a warrant of fitness, nor is it registered to drive on the road, but Phillips has already enquired about getting it roadworthy.
"It means a lot to me, you know," he said.
This article originally appeared on
Stuff
and is republished here with permission.
Share this @internewscast.com