5.9k Share this
Health Minister Yvette D'Ath said outbreaks could still happen at 80 per cent vaccination rates.
She used the opening of Singapore and subsequent outbreaks as an example, urging people to continue helping Queensland reach 90 per cent double dose vaccination.
"Even at the 80 per cent mark, people could get this virus and end up seriously ill. That's a lot of people who could end up in our hospital system or ICU and a huge burden on the hospital system."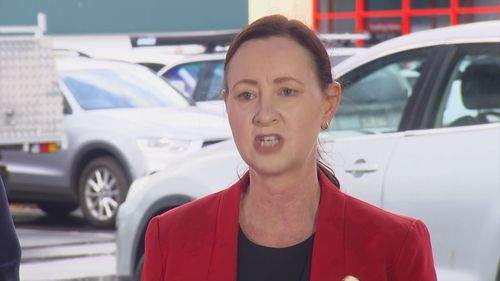 "It also impacts businesses, if staff are unvaccinated and there is an outbreak they won't have anyone to operate their business. It's really important we get to that 90 per cent vaccination mark."
She said at 80 per cent, double vaxxed Australians would be able to enter Queensland by road or by air, and that overseas arrivals would be able to home quarantine.
"The other states, Victoria and New South Wales, are in a very different position to states not dealing with major outbreaks.
"We have 13 active cases, that's all in Queensland.
"On the 17th of December, Queenslanders should brace for this virus to come in."
Source: 9News
5.9k Share this