Share this @internewscast.com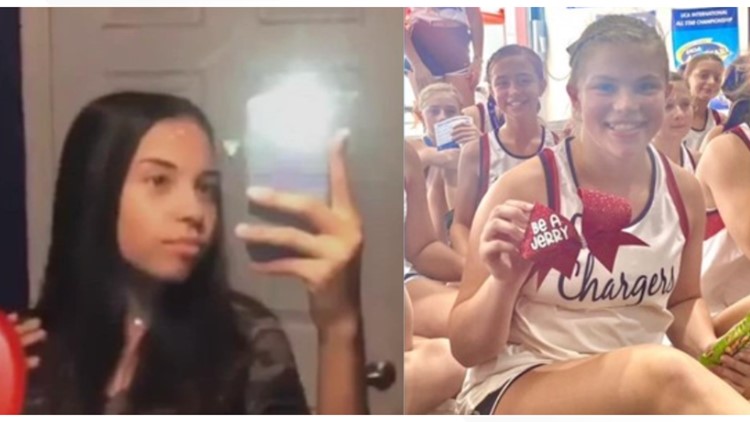 Ayana Belton, 16, of Palatka was killed after being stabbed 124 times by her boyfriend March 24, 2020. About 30 miles away, 409 days later Tristyn Bailey was killed.
PALATKA, Fla. — March 26, 2020 is a day Ayana Belton's family will never forget. This horrific day for the Putnam County family will be remembered similarly to how Tristyn Bailey's family remembers May 9, 2021.
Ayana, 16, was stabbed to death – 124 times – by her boyfriend. Palatka police were called to the area of Husson Avenue and Pink Orchard Way around 8:35 p.m. where they found the teen unresponsive outside a home with multiple stab wounds to her body. 
Ayana was rushed to the hospital and later died.
About 30 miles away, 409 days later, St. Johns County Sheriff's Office alerted the public early that morning saying they were looking for 13-year-old Tristyn Bailey.
She, as many people around the world know, was found dead later that day suffering from 114 stab wounds.
After 16-year-old Aiden Fucci was sentenced to life in prison last week for Tristyn's murder, her father, Forrest Bailey noted how many know about what happened to his family while few know about what happened to Ayana Belton.
"I would suggest there needs to be more focus put on the victims of other crimes," Bailey said during a news conference outside of the St. Johns County courthouse after Fucci was sentenced. "For example, the recent murder of Ayana Belton, which was similar in brutality, but not enough highlighted that family and her loss.
"After all these years, they still ask 'Grandma, when is Ayana coming back?" Ayana's mother told First Coast News in December 2022. "It's really, really difficult."
"It was the worst moment of our lives," Robert Belton, Ayana's father, said after Anthony Foxx, 21, was convicted of killing his daughter. "A young man knocked on the door, 'Mr. Robert! Mr. Robert! Ayana! Ayana!' I said what about Ayana? 'She's down there. She's been shot. No, she's been stabbed.' I said what do you mean? Where's my daughter, man?"
Like Aiden Fucci, Fox was sentenced to life in prison.
After finding his daughter, Belton tried to perform CPR on her.
"It hurts when you have someone in your heart, but no longer physically present with you and your family," Belton said in court in January during Fox's sentencing.
Ayana's mother, Melanie Belton, had a family friend read the following statement for her in court.
"I will never have her calling me excited, telling me she will be a mother. She'll never grow old or watch her children or grandchildren grow up. All of that was stolen from her and me."
Share this @internewscast.com