5.9k Share this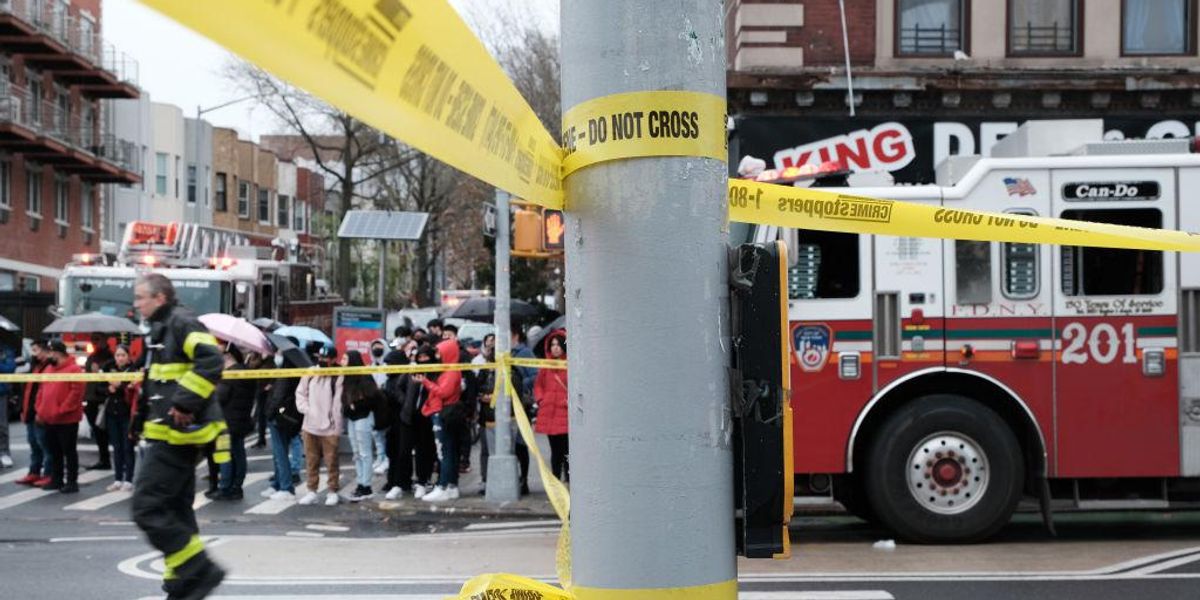 At least five people were shot inside a subway station in Brooklyn, New York, early Tuesday, and police are reporting that several undetonated devices have also been located at the scene.
The incident occurred at the 36th Street and 4th Avenue station in Sunset Park at approximately 8:30 a.m., police said.
WNBC-TV reported that law enforcement officials are describing the suspect as a black male who is roughly 5 feet, 5 inches tall and weighing 180 pounds. He was reportedly wearing a gas mask and an orange construction vest at the time of the shooting.
The outlet added that law enforcement sources believe the suspect may have thrown a device prior to opening fire. A manhunt for the gunman is now under way, according to WABC-TV.
[embedded content] Brooklyn subway shooting www.youtube.com
The New York City Fire Department and other emergency medical responders have arrived on the scene to treat victims.
The extent of the victims' injuries was not immediately clear, but photos and videos posted on social media showed several people bloodied from the gunfire and lying on the ground. Some appeared to be injured in their legs.
Police have not yet offered further information regarding the undetonated devices.
This is a breaking news story. Check back for updates.
Source: TheBlaze
5.9k Share this