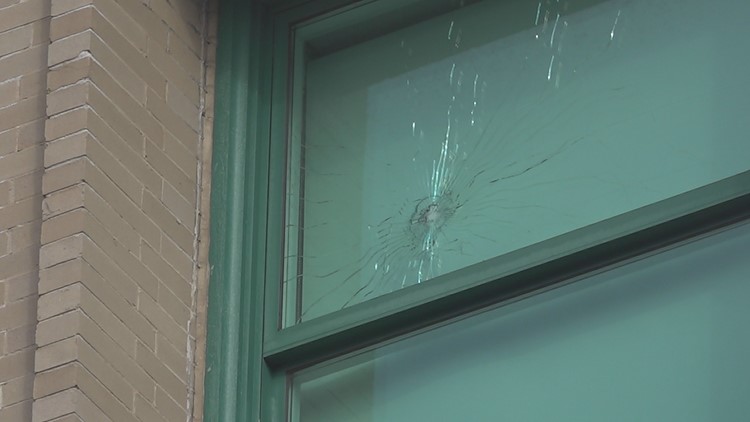 The windows of the City Hall building in Downtown Jacksonville were seen with bullet holes Tuesday.
JACKSONVILLE, Fla. — Shots were fired at Jacksonville City Hall Monday night around 11 p.m., a police report filed by the Jacksonville Sheriff's Office shows.
Bullet holes in the windows of the building could be seen Tuesday morning.
The police report shows a witness, who is the city's public information officer, told police she found 9mm bullet casings at James Weldon Park, which is across the street from City Hall.
This incident comes the day after Jacksonville Sheriff T.K. Waters and Mayor Lenny Curry gathered a huge group of local leaders to deliver a press conference on stopping violence in the city. The address was prompted by the death of 13-year-old Prince Holland, who was shot while inside a car in the Moncrief area of Jacksonville Saturday.
"Jacksonville, we will not, will not, tolerate violence for one more day," Waters said. "We will not rest, we will not tire, we not waver."
On Saturday, Waters spoke during a briefing on the shooting that killed Prince, asking the city: "Can we please stand together? Can we please fight this problem that we're having in this community?"