5.9k Share this
Byron residents have woken up to find their northern
New South Wales
town underwater after Ballina Shire copped more than 200 millimetres of rain overnight.
Residents have labelled the situation a "disaster", saying those evacuated to dry areas in the early hours of this morning have now been inundated.
Others said they have been forced to rely on social media for updates in the fast-moving situation as information from the Bureau of Meteorology and State Emergency Service (SES) has been lagging.
Local Labor MP Justine Elliott has called for evacuation centres to be set up "urgently" in Ballina.
"I have contacted local disaster authorities advising them we urgently need evacuation centres in Byron Bay and Ballina,"
she wrote on Twitter
, urging those in danger to evacuate now.
"Apart from Lismore we also have received no SES warnings as of 5:30am."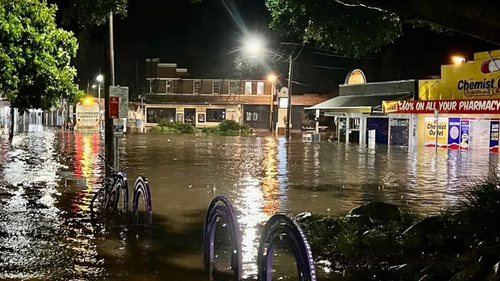 A major flood warning is also in effect in Lismore – residents are facing their second flooding crisis in weeks, with the levee about to breach.
Ms Elliott has also warned residents in the town that emergency sirens are malfunctioning.
"The Lismore levee is about to overtop," she wrote.
"Sirens will not sound there is a malfunction. You must get out now."
Police are currently cleaning up a landslide on Bangalow road near Byron Bay.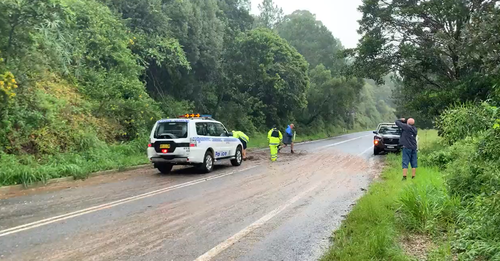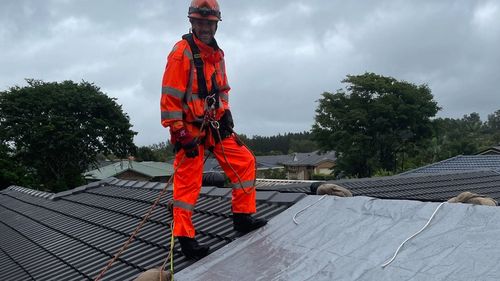 It's the second time in two days the flood-weary community of Lismore has been ordered to move.
Speaking to Today this morning, Lismore Mayor Steve Krieg said it's almost certain the CBD will be flooded again and was moments from evacuating himself.
"Everything's falling apart in Lismore at the moment," he told Today.
"I'm about to jump in my car and do the bolt (evacuate) myself because it's less than a metre before the levee breaks.
"We're estimating in the next half an hour to an hour that (water) will come over the levee and the Lismore CBD will be inundated again — second time in a month."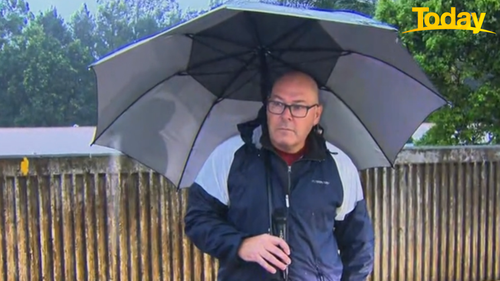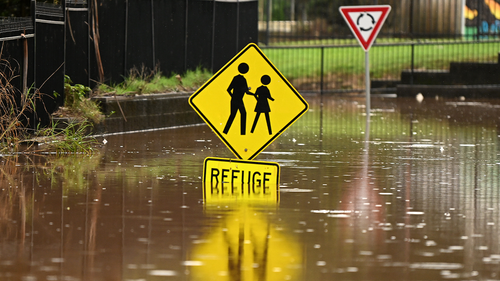 The Bureau of Meteorology (BoM) predicted the Wilsons River was likely to exceed 10.60 metres around 8.00am this morning.
"Further rises are possible in the afternoon," BoM said.
To compare, on February 28, 2022, the river reached 14.4 metres.
A number of evacuation orders are currently in place across Northern Rivers and Mid North Coast.
East Bellingen, low lying areas of Urunga CBD and Bellinger Keys and Lismore CBD, Lismore Basin and low lying areas of East Lismore and Girards Hill were put on notice this morning.
Low-pressure system heads south
A severe storm warning for intense rain is in place for the Northern Rivers and parts of the Mid North Coast and Northern Tablelands.
"Areas that may be affected includes Lismore, Casino, Alstonville, EvansHead, Yamba and Maclean," BoM said.
Over the next few hours, the following towns could also cop heavy rain: Coffs Harbour, Woolgoolga, Sawtell, Urunga and Glenreagh.
Weatherzone said damaging winds are also possible.
"This will cause more heavy rain, thunderstorms and potentially damaging winds in some areas. Evans Head clocked a wind gust of 100 km/h at 6:20am," the weather service said.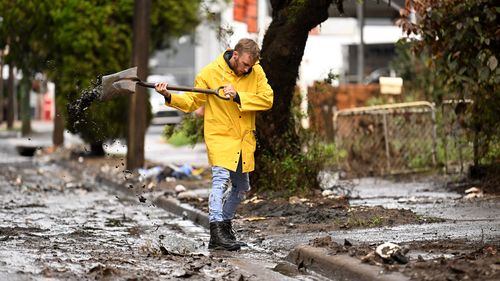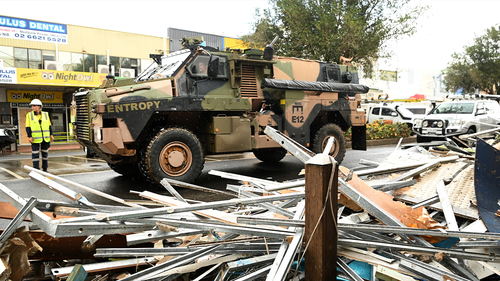 Since 9am yesterday, Lismore has received 219.4 mm of rain, Mullumbimby has seen 138.2 mm, Billinudgel 138.2 mm and Ballina copped around 239 mm, with around 100mm said to fall in an hour.
Two die in floodwaters in Queensland
Rain is easing in south east Queensland, which experienced the worst downfalls on Monday.
"(There are) showers and thunderstorms over southern inland and to the coast but the focus of heavy rain has shifted into northern NSW," BoM wrote.
"Queensland floods around for a while yet."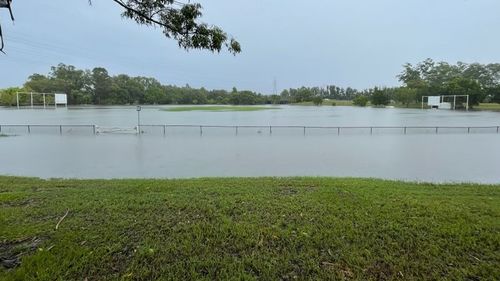 Two people were confirmed to have died in floodwaters yesterday.
Now efforts are turning to the clean-up with roads left twisted and gnarled by raging floodwaters.
Gold Coast bore the brunt of the flooding as the city received a massive 307.2 mm of rain yesterday.
Gold Coast Council has closed all sporting fields until further notice. It comes after all beaches were closed yesterday.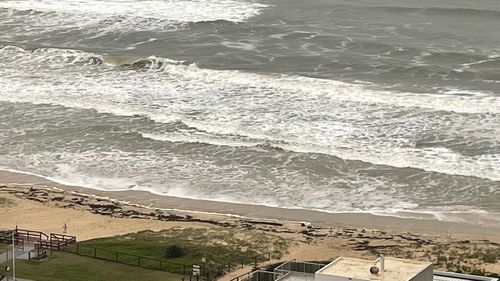 Chief Lifeguard Chris Maynard confirmed today "beaches will open at certain locations today on the Gold Coast."
Some areas remain compromised however after rough surf whipped seas into a frenzy.
A hazardous surf warning has since been cancelled for Queensland with conditions said to be improving.
Source: 9News
5.9k Share this