Share this @internewscast.com
A cold front will slam into the country's south-east tomorrow bringing cool, wet and
wintery weather
to a number of states.
The front will hit South Australia "late Friday" and when it does it will bring the risk of storms, the Bureau of Meteorology (BoM) said.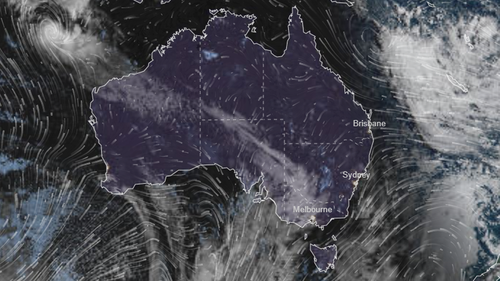 Bureau meteorologist Miriam Bradley said the front will bring gusty winds and heavy rain to the states.
"Winds will increase around this front, with the possibility of damaging wind gusts across elevated parts of Tasmania, Victoria and southern alpine NSW," she said.
"This system is also going to bring much cooler air in its wake, with temperatures dropping between 4 and 8C between Thursday and Saturday as that front moves through."
More than 50mm of rain could fall within 24 hours in some areas of NSW.
This has the potential to lead to flash flooding, Weatherzone warns.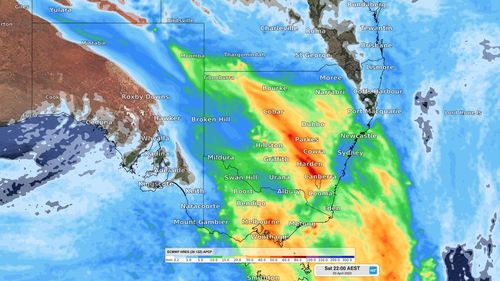 "
This weekend's rain has the potential to cause localised areas of flooding and road closures, particularly in areas that have already seen heavy falls during the past few days," the weather service said.
"Be sure to keep an eye on the latest forecasts and warnings across NSW during the next few days, particularly west of the ranges."
Here's what the weather is doing around the nation's capital cities today.
A "shower or two" will fall over Brisbane today, which has a maximum temperature of 27C forecast.
Rain is most likely during the morning and afternoon, BoM said. Up to 1 to 5 mm is forecast.
Similar conditions will be felt across Sydney, with showers and a high of 25C forecast. The chance of rain will become less likely in the late morning.
Between one and four mm could fall.
The nation's capital is also instore for a wet day with showers forecast. These will become less likely in the morning.
A maximum temperature of 19C is forecast after a chilly 11C morning.
It will be partly cloudy in Melbourne with a slight chance of showers. The mercury will climb to 23C.
Morning showers will soak Hobart. The mercury will climb to 22C after a 14C start.
Cloud is clearing in the South Australian capital, giving way to a dry and mostly sunny afternoon.
A maximum temperature of 28C is forecast.
Showers and a possible storm could lash Darwin today. The potential wet weather is most likely during the afternoon and evening.
The mercury will hit a high of 32C.
Rain will also hit Perth in the morning, the rain will start clearing in the afternoon.
The mercury will climb to a maximum temperature of 21C after a low of 13C.
Source: 9News
Share this @internewscast.com