New South Wales
school students will face a rapid antigen testing regimen to keep them in the classroom, as the opening of Term One nears.
A test-to-stay system will be implemented across the state, which will see students exposed to COVID-19 take an RAT.
The result can be uploaded online, meaning students who test negative can return to the classroom in short order.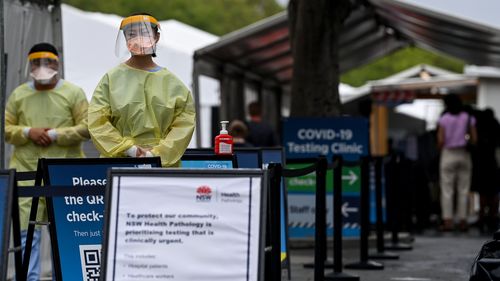 NSW has also changed isolation rules for food supply workers, as supermarkets continue to face devastating staff shortages.
The supply chain has been heavily affected by the Omicron variant, leading to empty shelves facing shoppers.
The changes come amid soaring cases in NSW, with the state facing its deadliest day ever yesterday.
NSW recorded 30,062 new cases and 16 deaths on Sunday.
The state government has also doubled its order of rapid antigen tests as the pivot away from PCR continues.
Deputy Chief Medical Officer Professor Michael Kidd said it was "likely" many Australians would test positive for COVID-19 over coming days and weeks if they hadn't already, but most wouldn't become seriously ill if vaccinated.
"We obviously want to continue to do all we can to prevent people from being infected with COVID-19," he said.
"Nobody wants to be infected with a serious infectious disease.
"And although most people will have mild symptoms or no symptoms, some people are still going to become seriously unwell with COVID-19, and we want to prevent that from happening."
Professor Kidd suggested people should be prepared, with paracetamol or ibuprofen and other essential supplies because they would not be able to go to the pharmacy or supermarket if diagnosed.
Source: 9News