3.9k Share this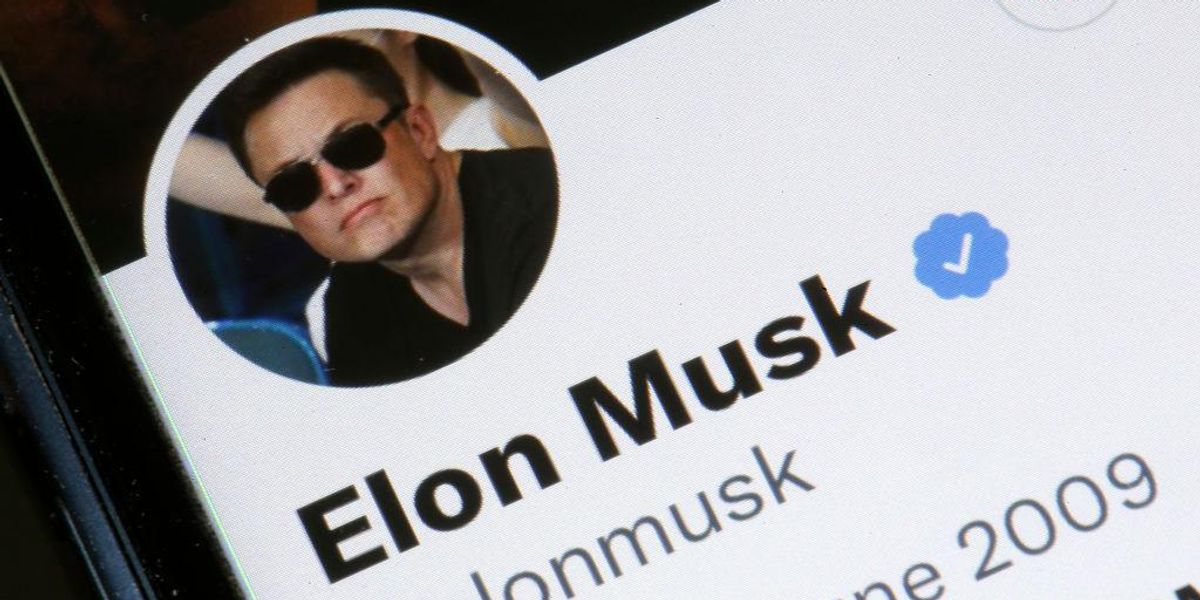 Public Citizen has suggested that Elon Musk is not truly dedicated to the principle of free speech because he blocked the organization's account on Twitter.
"FYI: We're blocked by Elon Musk. So much for being 'committed' to free speech," the advocacy group tweeted.
A screenshot included in the tweet shows a message from Twitter that says, "You are blocked from following @elonmusk and viewing @elonmusk's Tweets."
Many people on the social media platform pushed back against the suggestion that Musk's choice to block the account represented a violation of the principles of free speech.
"No. This is what free speech looks like. @ElonMusk doesn't have to listen to you. Free speech doesn't mean everyone has to listen to everyone else. It means that people are allowed to speak, and those who want to hear can show up, if they want," Justin Haskins remarked in response to Public Citizen's post. Glenn Beck and Haskins coauthored the book, "The Great Reset: Joe Biden and the Rise of 21st Century Fascism."
"His choice to not listen to you has no effect on your ability to speak freely and be heard by others," Babylon Bee CEO Seth Dillon tweeted.
"Free speech isn't forcing someone to listen to you, it's the freedom to say what you want in the public square. Weird that this has to be pointed out to grown people," Brandon Morse of RedState tweeted.
"Is everyone stupid? #FreeSpeech means you get to be on the platform. It does not mean everyone is forced to listen to you," radio host Mark Davis tweeted.
Musk, a wealthy business tycoon who recently struck a deal to purchase Twitter, has said that he plans to make the platform a place where people can engage in free speech.
"I hope that even my worst critics remain on Twitter, because that is what free speech means," Musk tweeted on Monday.
According to the Public Citizen website the outfit "is a nonprofit consumer advocacy organization that champions the public interest in the halls of power. We defend democracy, resist corporate power and work to ensure that government works for the people – not for big corporations," the group's website declares.
Source: TheBlaze
3.9k Share this