Share this @internewscast.com
Enormous tides and dangerous surf will continue to batter south-east
Queensland
and northern
New South Wales
over the next two days, as the aftermath of ex-tropical cyclone Seth sweeps the coast.
The Bureau of Meteorology has predicted these regions will see the worst of extreme weather warnings today, with dangerous tidal conditions continuing into the week.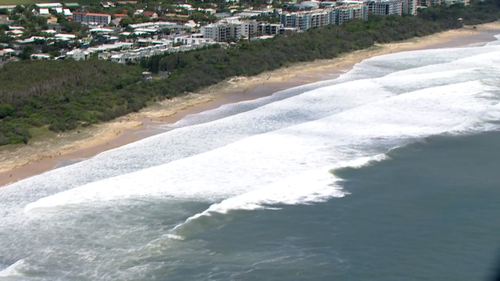 Queensland's Gold Coast region and surrounds have been warned to brace for gale force winds of 90 to 100km/hour tonight and 50 to 100mm of rain was expected.
"Ex-tropical cyclone Seth is currently sitting about 350 km off Brisbane at the moment bringing fairly dangerous coastal conditions over the last 24 hours and into tomorrow," BoM Meteorologist Harry Clarke said.
"The main threat will be those dangerous coastal conditions both today and tomorrow and through the rest of the week."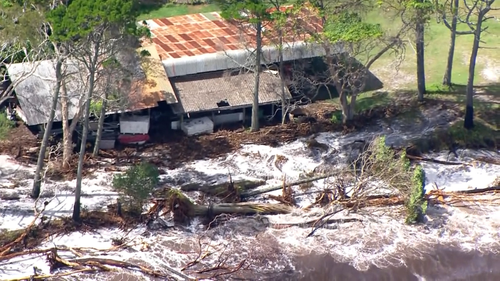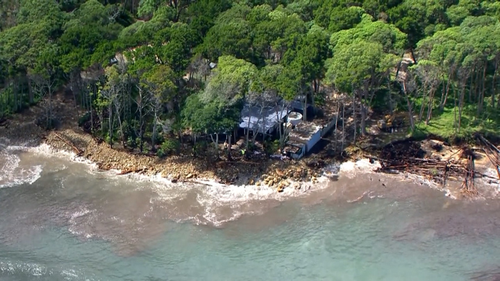 On Stradbroke island, off the coast of Brisbane, a house has been dangerously impacted by erosion caused by the tides, and the BoM has recorded waves of up to eight metres.
On the Gold Coast, in Currumbin, abnormally high tides have been seen encroaching on coastal communities, washing away a shipping container on the shore.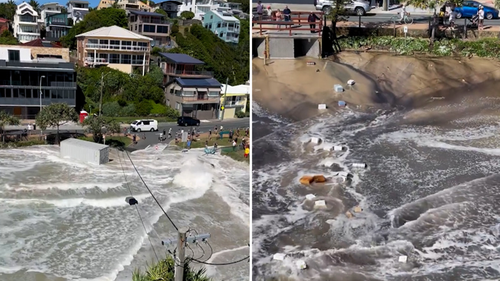 The BoM warned extreme tides would continue over the next two days, and subside towards the end of the week.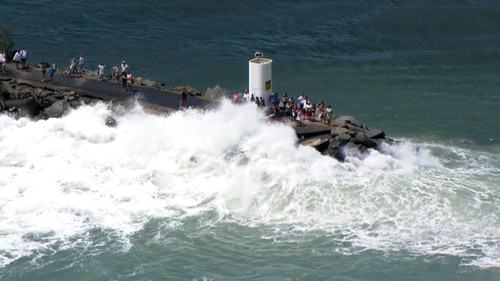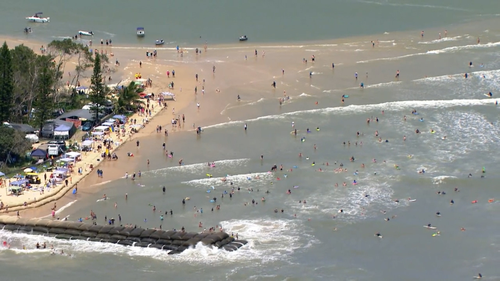 Northern New South Wales will continue to experience similar conditions, dangerous surf and abnormally high tides.
Several beaches in both states were closed today, as Queensland Premier Annastacia Palaszczuk urged Queenslanders to avoid the water.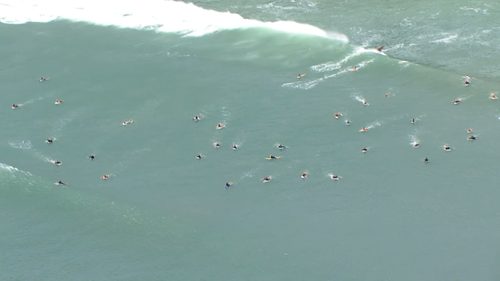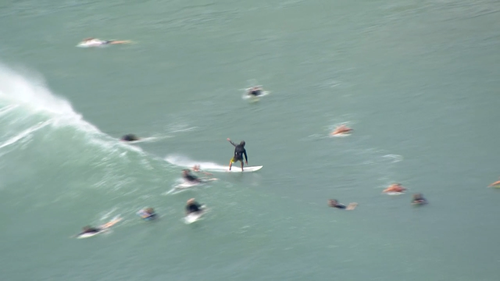 "The cyclone has been downgraded to a tropical low but we are seeing extremely rough weather from Hervey Bay to Coolangatta. Now is not the time to go in the surf," she said.
"Beaches are closed. Please don't put your lives at risk or the lives of lifeguards trying to get you out of the water. They are closed for a reason."
Despite the warnings, several have been spotted in the water, with experienced surfers braving the conditions.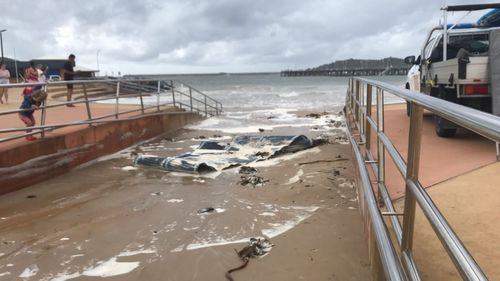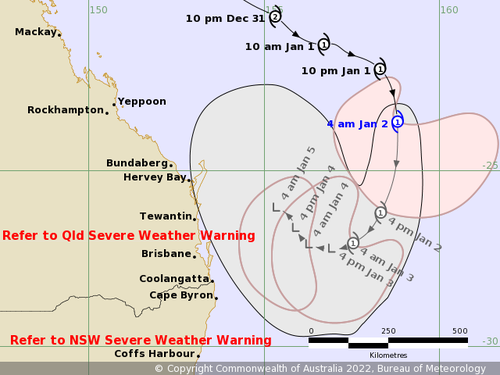 Heat wave predicted for central Queensland
For Queenslanders in the central-east regions, an extreme heatwave is approaching, expected to break heat records in the coming days before cooling over the weekend.
Mr Clarke predicts temperatures around the state will be five to six degrees hotter than average, continuing into the week.
Cairns, Townsville and Rockhampton will be particularly impacted.
"Definitely a significant period of heat," he said.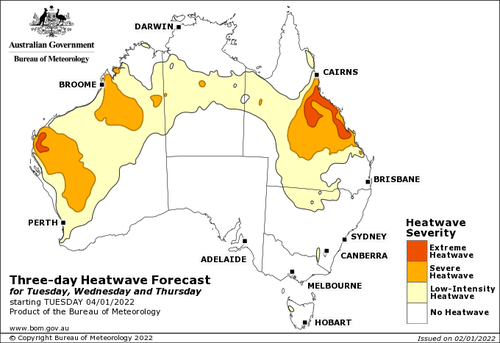 "Keep an eye out for your vulnerable friends and family."
Source: 9News
Share this @internewscast.com