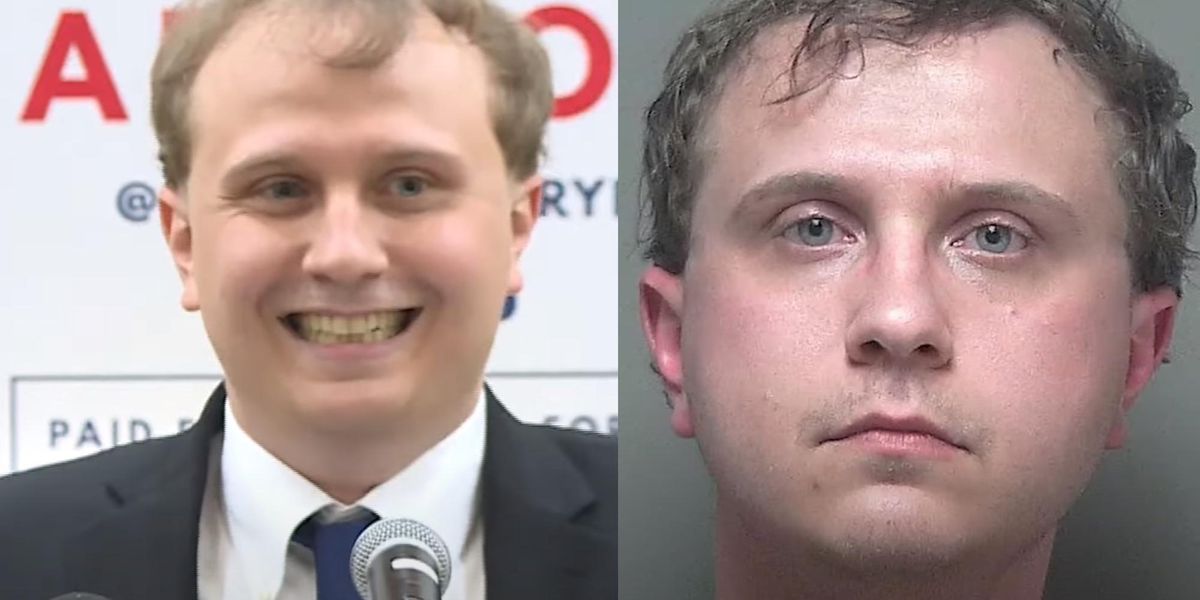 A Democratic Rhode Island congressional candidate was arrested for allegedly stalking a random Ohio couple in his car for about 70 miles, police said.
A panicked couple called the police telling them that a man was following them aggressively in his car on the night of March 22 when they were driving away from visiting their son in Florida.
The report said that the wife, Candy Poland, was so scared, she could not talk to the police.
"It should be noted, Candy was petrified," read the report, "stating Harold would need to explain what happened because she could not talk."
Harold Poland said a silver car followed them and flashed its lights at them, but continued to follow their car when he tried to let the silver car pass.
He told police that they tried to get off at two different exits but the silver car continued to follow them even when they pulled off to the side of the road.
He then said that when he tried to drive off, the silver car followed and pulled up beside them at a high speed facing oncoming traffic. When he rolled down his window to yell at the driver of the silver car, his music was too loud to hear.
The Polands called the police at 2:34 in the morning when they were told to drive to the police station. The report said that the silver car followed them very closely.
That's when police pulled over 28-year-old Michael Neary in the silver car.
The police report said that Neary "appeared to be nervous, his eyes were bloodshot and he was talking fast."
Police said Neary told them he had gotten into a fight with his parents and went for a drive to clear his head but he found the Ohio license plate of the couple and decided to follow them.
The report said police found marijuana, a ceramic pipe and a half empty bottle of whiskey in Neary's car. They also said he failed numerous sobriety tests.
The Democrat was charged with menacing by stalking and possession of marijuana.
He pleaded not guilty and was later released on bail of $3,000. His pretrial conference is scheduled for April 21. It is unclear if he's still running for the congressional seat.
Here's a local news report about the arrest:
[embedded content] RI congressional candidate Michael Neary arrested in Ohio www.youtube.com
Source: TheBlaze