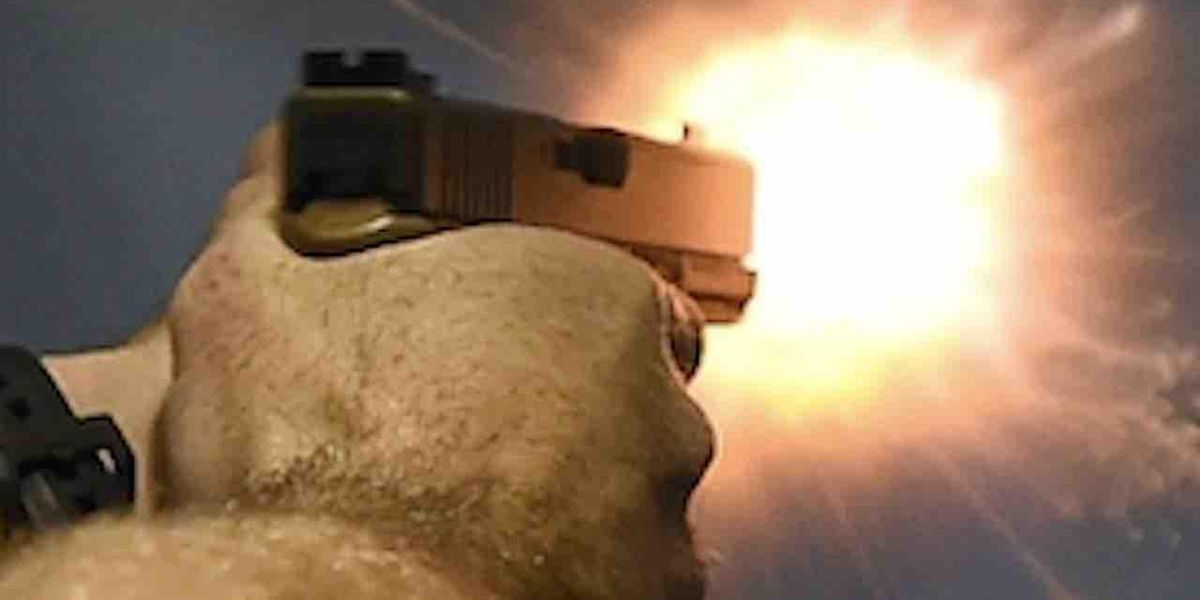 A motorist rammed his vehicle through a KFC restaurant early Tuesday morning then through several different yards before finally backing into a home in the 1100 block of S. 5th Street in Chickasha, the Oklahoma State Bureau of Investigation said.
What happened next?
The homeowner whose residence the suspect backed into ventured outside to see what was going on just before 5 a.m. and discovered the motorist banging on a neighbor's windows, the agency said.
With that, the suspect went up on the homeowner's porch, assaulted the homeowner's wife, and then went inside the residence, OSBI reported.
But the homeowner had already exercised his Second Amendment rights and had a gun at the ready — which he used to shoot the intruder inside the home, the agency said.
The suspect died at the scene, OSBI reported.
The homeowner called Chickasha police after fatally shooting the still-unidentified suspect, the agency said.
OSBI said it's still investigating, and that the homeowners are cooperating the the agency.
How did folks react to the shooting?
Nearly 200 commenters on the OSBI Facebook page sang praises for the gun-toting homeowner and had little sympathy for the suspect. Here's a sampling:
"Got what he deserved sounds like," one commenter said.
"I'm so glad Oklahoma has such good laws that we can defend ourselves," another commenter wrote.
"Man has a right to protect his castle….Tough living with the results 'cause no one wants to take a life, but sounds like he had no choice and done what he had to do," another commenter declared.
Anything else?
Another Oklahoma homeowner — a 69-year-old who lives in Bokoshe near the Arkansas border — said just last week a man assaulted him inside his own home, exited, and then tried to re-enter the residence.
But by that point, the victim retrieved his gun and ended up shooting the alleged attacker dead.
Lt. Paul Moss, a LeFlore County Sheriff's Department investigator, said the Bokoshe homeowner "has made the claim of self defense."
Source: TheBlaze