Share this @internewscast.com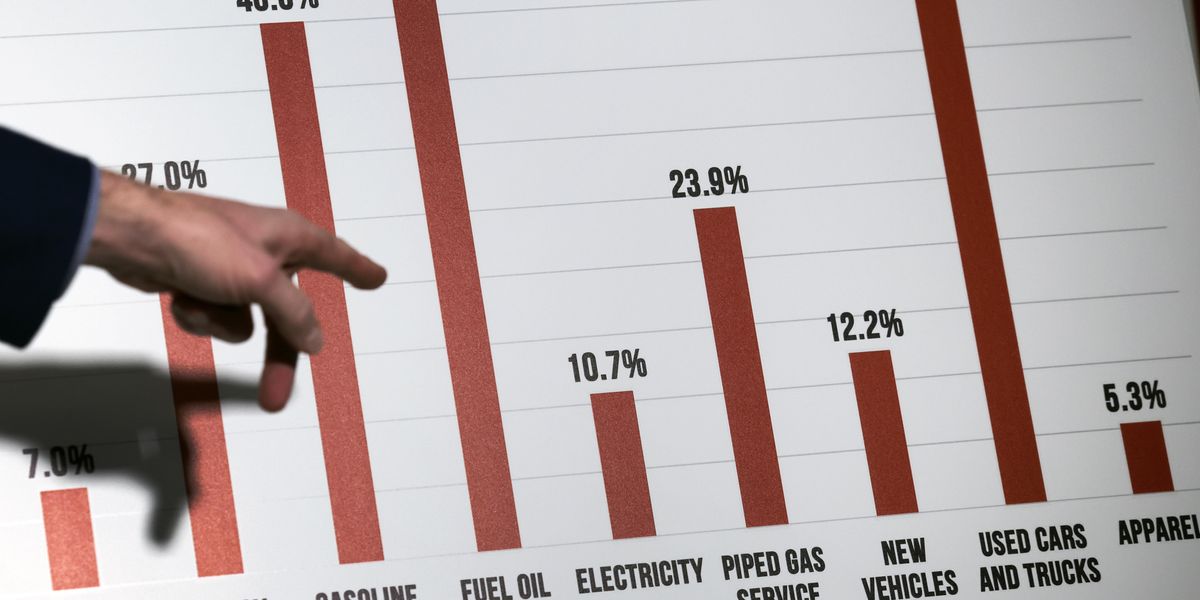 Bloomberg economists say that Americans should considering budgeting an extra $5,200 this year — or $433 monthly — in order to fight the effects of inflation.
The U.S. Consumer Price Index has indicated that prices across the board have skyrocketed at the fastest pace since 1982.
What are the details?
In a Tuesday report, Bloomberg economists Anna Wong and Andrew Husby warned that inflation is set to cost the average U.S. household at least $5,200 more year over year.
Approximately $2,200 of that inflation tax will come as a result of higher food and energy prices, and inflation is only set to get worse over the next several months.
In the report, the economists said, "Accelerated depletion of savings will increase the urgency for those staying on the sidelines to join the labor force, and the resulting increase in labor supply will likely dampen wage growth."
On Tuesday night, Bloomberg Markets tweeted a graphic illustrating the rising costs and captioned it, "Inflation will mean the average U.S. household has to spend an extra $5,200 this year compared to last year for the same consumption basket, according to estimates by Bloomberg Economics[.]"
What else?
A Gallup poll released on Tuesday stated that the share of Americans who rate inflation as the top issue facing the United States is at its highest in nearly 40 years — and has doubled month over month.
Gallup's Lydia Saad wrote, "Inflation began rising as a public concern last fall, after being a nonissue for Americans throughout 2020. It registered no more than 2% of mentions in 2021 until October, when 5% cited it. But the percentage has increased more in the past month — seven percentage points to 17% — than in any month since the upward trend began. This increase in concern comes as the U.S. inflation rate continues to climb, and is now at its highest point in 40 years."
The poll also found that a large share of Americans polled were increasingly pessimistic about the state of the economy, with at least 75% of them admitting they believe economic conditions across the country were only getting worse.
"Americans also have a rather bleak view of current economic conditions, with just 22% considering them excellent or good while 35% term them 'only fair' and 44% poor," Saad added. "The combined only fair/poor percentage has been steady near 80% since November."
Source: TheBlaze
Share this @internewscast.com