Share this @internewscast.com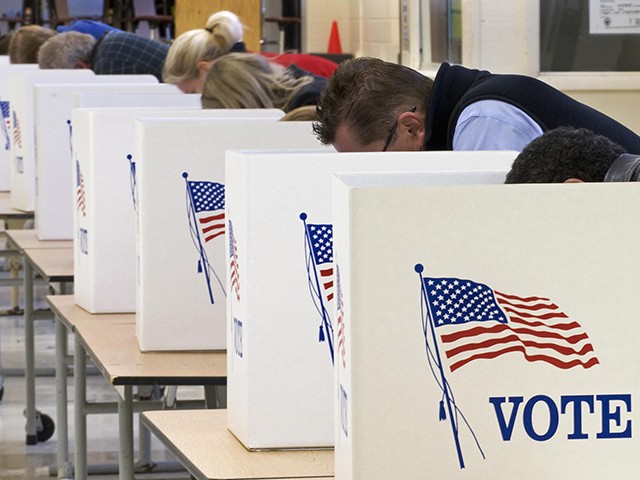 Voters in Pennsylvania, North Carolina, Kentucky, Idaho, and Oregon all head to the polls Tuesday to select their nominees in both GOP and Democrat primaries in what is thus far this year perhaps the biggest election night yet.
Center-stage is Pennsylvania's GOP U.S. Senate primary, where celebrity Dr. Mehmet Oz – with former President Donald Trump's endorsement – aims to secure the nomination and advance to the general election. Both Oz and businessman David McCormick, who despite his Wall Street history has run one of the most America First campaigns this cycle, have spent north of eight figures bashing each other to smithereens in a brutal ad campaign. Kathy Barnette, the author and conservative commentator whose powerful personal story has captivated voters, has surged into the top tier in the final weeks of the campaign, giving both of the big spenders a run for their money. Who wins between Oz, McCormick, and Barnette, will have major implications for the future of the GOP, for the party's chances in the general election in Pennsylvania, and whether the GOP has a shot at retaking the U.S. Senate majority in these upcoming midterm elections in November.
The winner of that primetime primary is likely to face Democrat Lt. Gov John Fetterman in the general election, assuming Fetterman can swat away primary opponents, including Rep. Conor Lamb (D-PA), even after suffering a stroke that has left him hospitalized in the final days of the campaign.
In addition to many key congressional primaries as well, voters in Pennsylvania will also select nominees in both parties for governor. On the Democrat side, Attorney General Josh Shapiro is a shoo-in and looks to make his general election bid formal on Tuesday night. On the GOP side, divisions remain despite a last-second endorsement of state Sen. Doug Mastriano from Trump. Mastriano, a deeply-flawed candidate with a messy history on the issues, has relied on a divided field to poll well ahead of the rest of his opponents. Other Republicans, most prominently former Rep. Lou Barletta (R-PA), have waged a desperate campaign in an attempt to hold him off.
In North Carolina, Rep. Ted Budd (R-NC) appears to be coasting into the GOP nomination for U.S. Senate – something that just a few months ago was no sure thing. However, Budd, with Trump's endorsement, has rallied late in the spring to a commanding lead in the polls representing a generational shift inside the GOP towards outsider candidates like him and J.D. Vance in Ohio, who won his primary a couple of weeks ago. Several down ticket congressional primaries are up for grabs, too, most notably whether Rep. Madison Cawthorn (R-NC) can hold off a primary challenge, and some open seats will test Trump's endorsement there as well.
In Oregon and Kentucky, Democrat infighting in their primaries could potentially be the story of the night, and other races loom large there possibly. In Idaho, GOP Gov. Brad Little faces GOP Lt. Gov. Janice McGeachin in a primary. Trump endorsed McGeachin, another test of the former president's strength inside the party, especially in a deep red state like Idaho.
Follow along here for live updates as the results pour in from across the country. The polls begin closing in parts of Kentucky at just 6 p.m. ET and the rest of the state at 7 p.m. ET. In North Carolina, the polls are open until 7:30 p.m. ET, and in Pennsylvania until 8 p.m. ET. In Idaho, the polls close at 10 p.m. ET, and in Oregon most of the polls close at 11 p.m. ET though some in areas that follow Mountain Time close at 10 p.m. ET.
Share this @internewscast.com