Share this @internewscast.com
Alabama Secretary of State John Merrill, who is expected to run for U.S. Senate, had an extramarital affair from July 2019 to November 2020, his ex-mistress Cesaire McPherson told NATIONAL FILE. Cesaire McPherson, a legal assistant, said that she slept with John Merrill in his marital bed.
Merrill enjoyed having his anus breached with sex toys, according to McPherson, who also said that Merrill used his government vehicle to visit her home and used his official phone to send text messages. McPherson said that she recorded herself having sex with the Secretary of State on one occasion. McPherson said that Merrill engaged in physical fights with her that led to bruises on her body, with the politician grabbing and shoving her. McPherson also said that Merrill is a "real bad racist" who made disparaging remarks about African-Americans in her presence. NATIONAL FILE has obtained text messages that McPherson said Merrill exchanged with her. Audio of Cesaire McPherson's interview with NATIONAL FILE is presented here:
Cesaire provided several screen shots of text messages between her and Merrill to NATIONAL FILE, as well as an image of Merrill taken while with her. Merrill also provided  an image of a book about sex she says Merrill gave her during their affair. Miller also posted a photo to his Facebook page, in which Cesaire is pictured with John Merrill in November 2018 at the Alabama State Capitol. Multiple sources deeply invested in Alabama politics confirmed the existence of the affair between Cesaire and John Merrill to National File.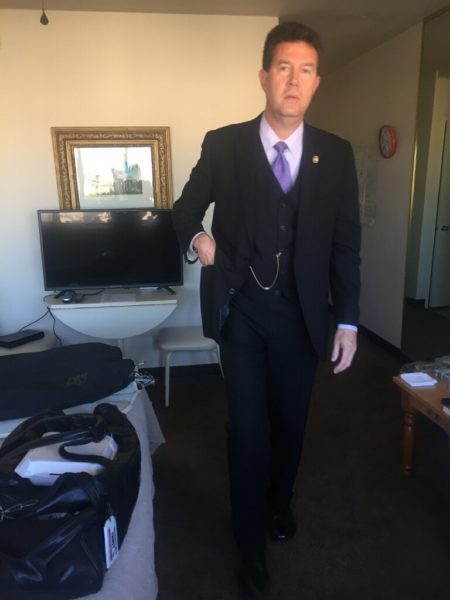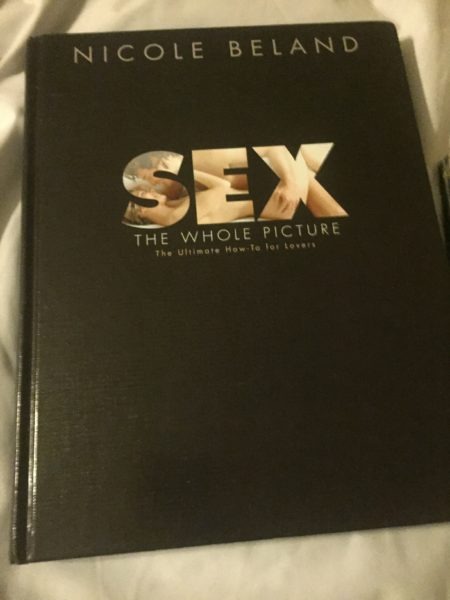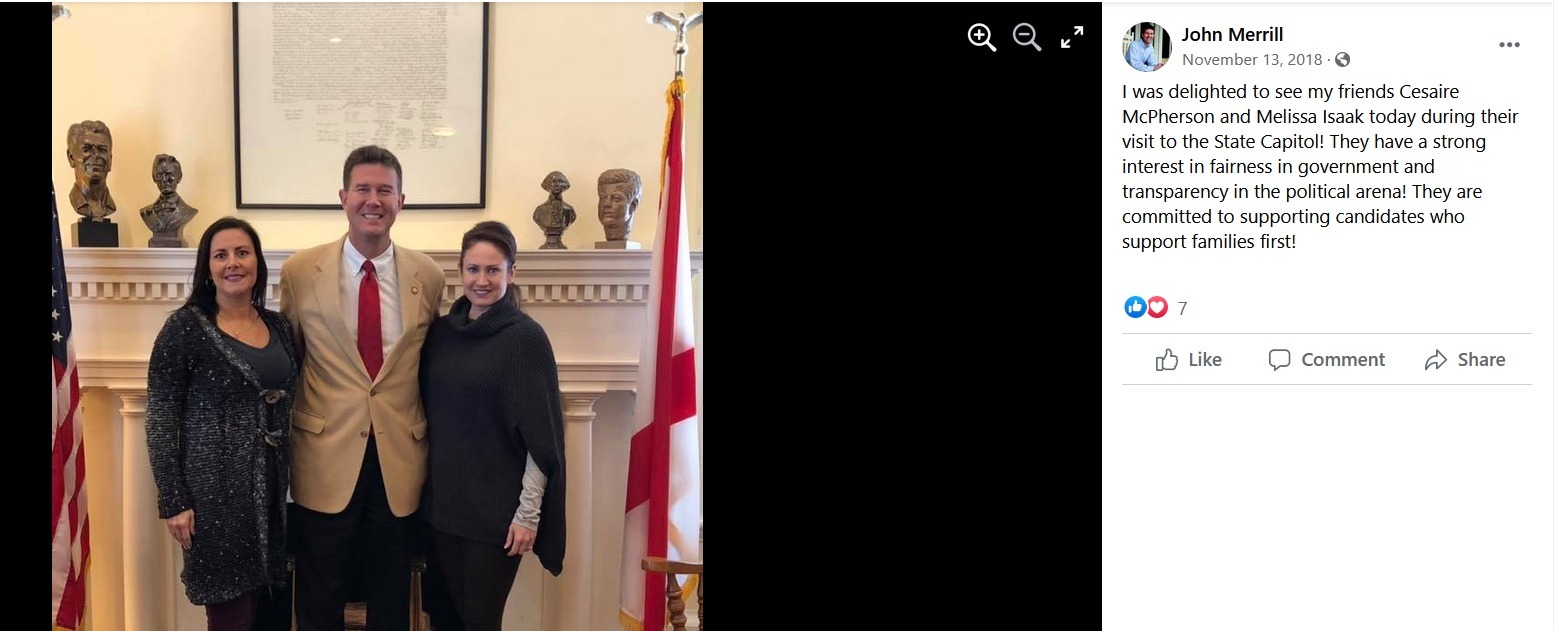 John Merrill is expected to run for U.S. Senate against America First candidate Rep. Mo Brooks in the 2022 Republican primary. John Merrill garnered controversy in July 2019 when he said that in American culture "We're too interested in homosexual activities. We're too interested in seeing how this family's finding a way to mess on this family or to see how people are trying to date on TV, or having wife-swapping on TV." In her full conversation with NATIONAL FILE, Cesaire McPherson said that she first met John Merrill at the Renaissance, a luxury five star hotel in downtown Montgomery, Alabama, and they began their physical sexual relationship in July 2019 and ended it in November 2020. Their trysts included sex sessions at her house, at his apartment, and at the Gadsden Inn, according to McPherson. McPherson said that Merrill would disparage his own wife to McPherson. HERE ARE SOME QUOTES FROM CESAIRE MCPHERSON'S INTERVIEW WITH NATIONAL FILE:
"I started it, sending messages…For some reason I just got bored one night and I was sending the text messages and I said maybe we should go have lunch or something. And he said, or something? And I was like, okay. So, it was from like November until January, we'd just send text messages back. Then in January we started to just like over Facebook video just showing each other our body and doing things, and then when he met me for the second time in person and realized that I really am, I'm a very sexy kind of person, and I can't help it. I just am."

"It was July 2019, and then we'd just, he'd come over Sunday night, Monday night, sometimes Tuesday nights if she (his wife) didn't come into town and stay in the apartment with him because he would have to be there with her. And mostly Wednesday and Thursday. Sunday, Monday, Wednesdays, and Thursdays, and then if he had a weekend…I stayed at his house twice. I went and spent the night, and then I slept in her bed and had sex in her bed."
"I didn't strap anything on but I did have a butt plug. But yeah, he liked stuff up his ass, yeah."
"He just likes to do a lot of crazy stuff. But I did too….He wanted me to tie him up to the bed, so I would do whatever."
"He called me and he asked me to go to the store to get clothespins, he wanted me to put them on his nipples, or he'd put them on mine."
"He likes the top of his cock to be bit. He's really weird. He likes to be bit on."
"He always liked a finger up his ass. When I'd suck his cock, he'd want me to put both of his balls in my mouth and put my finger up his ass. And his left ball is smaller than his right one, and it's weird. It's so weird."
"I've got so many text messages and I've got recordings of his voice talking to me, and saying things about sex and what we're going to do…I've got a T-shirt that he tore off me one night in a hotel room up in Birmingham. We were at the Gadsden Inn that night"
"He might act like he likes black people, but he's really racist. Real bad racist…(He would say) 'The colored folks. He was loved by all the coloreds.'…'And they go around thinking everything is supposed to be there's, and given to them, and all this and that…the black people should be appreciative'"

"Then he wanted to start watching pornography movies and order them at his house. Yeah, I just thought it was weird. And he got mad at me, he was like, 'I paid fifteen dollars for that.'"
"I recorded it one time. I had this little USB recorder that records things. And as a matter of fact, I have one that has Night vision…"

"I would drink a lot of wine. Sometimes in the morning, I would say, Did we have sex? And he was like, 'Yeah! We had sex so many times in the night. And you did this and you did that.'"
"I have had some bruises on my wrists and arms. I took pictures of those things. We did get in a few fights. And, he never slapped me or punched me, but he would grab a hold of my arms and my wrists. I took pictures. And even one time I broke his cell phone. The State cell phone. I offered to pay for it. But he said no. He said it was his fault…I had to call and schedule an appointment for him to go in and have it fixed. But he took it in there and he waited for it to be fixed. Because I'm sure he wanted to make sure nobody got any information off of it."
"He pushed me around a little bit and was shoving me around and my arms, my shoulders were hurting. He grabbed my wrists. And so I started to get out and when he wouldn't leave out I picked up a belt and went to go hit him with the buckle of it. And it was a brass belt, you know, buckle. And he kept trying to talk to me out in the yard and said I've been irrational and unreasonable, and so anyway I said, 'Get out!,' and I did, I hit the State Truck right on the top of it with my belt buckle. And he got in his truck and left. But I said that was your fault, you should have removed yourself from me and you didn't, and plus you shouldn't have ever put your hands on me and he said, 'Nobody's gonna believe what you have to say.'"

In January 2007, I had the privilege to meet a true American hero, United States Senator John Sydney McCain, III from the great state of Arizona! There is no doubt that he left an indelible impression on our nation through his service in the US Navy, the Congress & in the Senate! pic.twitter.com/sRdAXoZHQw

— John Merrill (@JohnHMerrill) August 26, 2018
NATIONAL FILE attempted to contact Merrill twice using a cell phone number provided by Cesaire McPherson. Merrill did not answer either call, but the voice mail greeting – in his voice – identified the number as belonging to Alabama Secretary of State John Merrill.
Source: NationalFile
Share this @internewscast.com