Share this @internewscast.com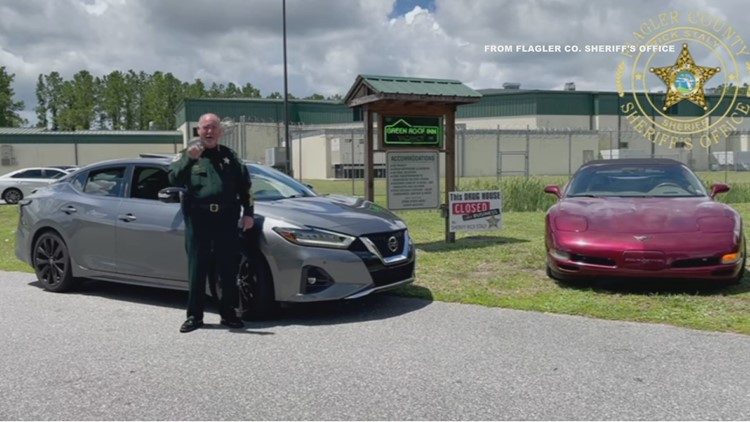 Sheriff Rick Staly wants to assure residents that the Sheriff's Office stands with them, saying the officers actions in the brutal video were "appalling."
FLAGLER COUNTY, Fla. — The City of Memphis publicly released bodyworn camera video showing five Memphis police officers beating 29-year-old Tyre Nichols Friday. The brutality in the video has been likened to the 1991 police beating of Rodney King. 
Nichols died three days after the beating, which leading to murder charges against the five officers.
In a statement to the public, Flagler County Sheriff Ricky Staly says he wants Flagler residents to know their police force stands with them and denounces this kind of conduct by police. He said he is "disgusted" and called the actions by the police officers "appalling" and "contrary to the Constitution and everything we believe in." 
The full video showing the police officers beating Nichols can be seen by clicking here. Viewer discretion is advised.
The full statement can be read below:
"The Flagler County Sheriff's Office and I are deeply saddened and disgusted by the actions of the five former Memphis police officers. Our deepest condolences are sent to the family and friends of Tyre Nichols whose lives have been forever changed because of this senseless act of violence.
Those five officers have undoubtedly reduced public trust in law enforcement, both in Memphis and across the country. The vast majority of law enforcement officers I have come to know in my many years of law enforcement are kind and compassionate professionals – and I believe we stand together in the fact that those officers' actions were appalling and acted contrary to the Constitution and everything we believe in.
I want to assure our residents that their Sheriff's Office deputies are trained from day one in tactics of de-escalation, guardianship policing, our duty to intervene, and our bottom-line philosophy – "An honor to serve, a duty to protect" everyone! As a 4-Diamond Accredited Agency, we work to ensure your trust in law enforcement every day by ensuring these guidelines and our policies are followed."
Share this @internewscast.com