Share this @internewscast.com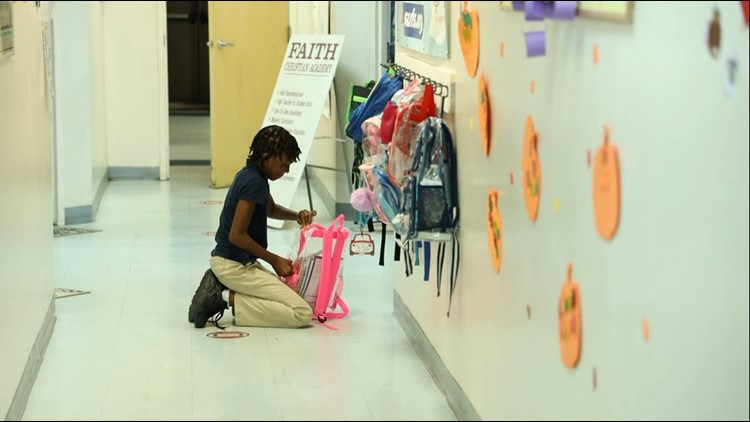 There is no cap on the number of students who can receive school vouchers that used to be based on income; there is for the vouchers for students with disabilities.
ORANGE PARK, Fla — This is the first year any Florida student can apply to receive state funding to go to a private school. But, as First Coast News has reported, actually getting that money has proven difficult for some private schools.
Now, some private school leaders are taking aim at another part of Florida's voucher program expansion, in which they're calling "discriminatory."
Under new Florida law, there is no limit on the number of students who can receive the Family Empowerment Scholarship for Educational Options, which used to be limited to families with lower incomes. There is still a limit on the number of students who can receive the Family Empowerment Scholarship for Students with Unique Abilities, which is for students with disabilities. 
Maria Preston, a Florida private school leader on a coalition pushing for change, believes this needs to change.
"That cap is unfair and it's illegal," Preston said.
Step Up For Students, the Jacksonville-based organization that distributes voucher money, told First Coast News the program for students with disabilities is capped by law, at just under 41,000 students. The organization says the program grows each year based on a percentage of the total number of students with special needs in public schools, with some exemptions.
"That's just discrimination, that they're not getting it but other kids are," Preston said. "That's not fair. There should be no waitlist."
The Step Up For Students spokesperson says they're working with the Florida Department of Education on the waitlist. First Coast News is still waiting to hear back from the DOE and from legislators about why there is a limit on one Family Empowerment Scholarship and not the other.
Preston says this is just one of the ways students with disabilities are being overlooked by the state.
First Coast News spoke with the leader of Faith Christian Academy, a private school that teaches students with disabilities in Orange Park. She says her school is at risk of closing because they rely on the state funds from the voucher program, for students with disabilities and have not yet received that money. 
The spokesperson from Step Up for Students told First Coast News there was a problem with a tax form on the school's invoice they submitted and the school resubmitted it and should have their funds Wednesday or Thursday. 
The mother of a student who has special needs at Faith Christian Academy says her family would be "devastated" if her child was unable to attend the school. 
"If this were removed from our table, I'm very concerned as a mom as to where would she go?" said Ashlee McNair. "Would she then be pushed back into the system that's already failed her?"
Learn more about the Family Empowerment Scholarships here. 
Share this @internewscast.com