5.9k Share this
Mr Morrison said 76 people have been evacuated from Kabul on a flight, including Australian citizens and Afghan visa holders, who have been transferred to a base in Al Minhad, in Dubai.
The first flight to Australia is set to depart Dubai today.
"We have scheduled today a first flight to leave Al Minhad and come to Australia to Perth," he said.
"It has not left yet, but we anticipate that it should leave in the course of the next few hours and it will find its way to Australia."
A number of people are also receiving medical treatment in Dubai, Mr Morrison said.
"We're making sure that any injuries they have are being attended to, but you can also imagine there is quite a bit of trauma."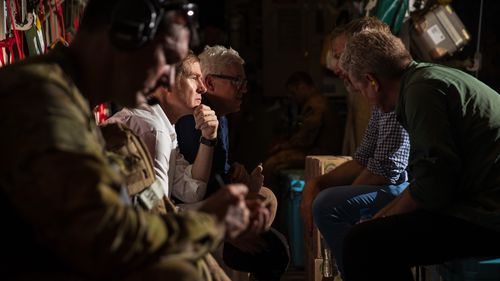 Source: 9News
5.9k Share this