Share this @internewscast.com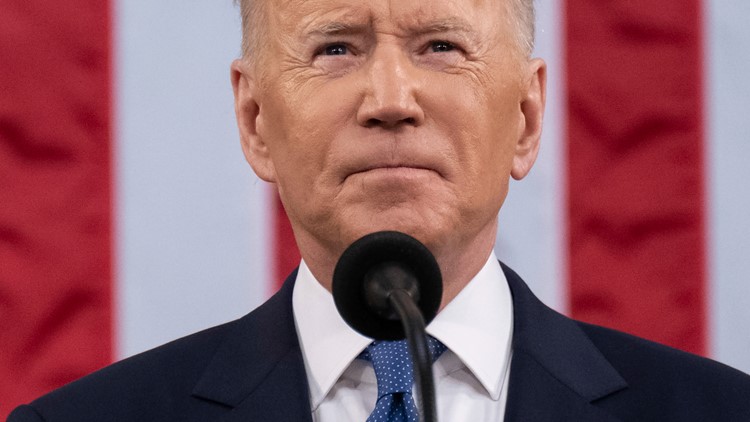 These former presidents hold the record for longest, shortest and wordiest SOTU speech.
WASHINGTON — President Joe Biden delivered his second State of the Union speech Tuesday night, offering an optimistic take on the nation's condition and calling for unity with Republicans in Congress. 
With everything going on involving the US — economic uncertainty, a suspected Chinese spy balloon, the war in Ukraine and abortion rights to name a few — the president had a lot to cover in his speech, which he used to counter pessimism and point to his party's major legislation, all with the 2024 elections drifting closer. 
So how did Biden's latest State of the Union measure up to other speeches? 
C-SPAN reports that Biden's Tuesday speech was 1:12:41, just under 73 minutes. 
It's longer than his first State of the Union. His first of the yearly speeches, in 2022, lasted one hour, one minute and 50 seconds. 
But neither of Biden's speeches came close to taking the record for shortest or longest State of the Union. The shortest address from one of Biden's predecessors was less than half an hour, while the longest took nearly an hour and a half. 
RELATED: Here are the guests for Biden's State of the Union address
Here are some comparisons from 1964 (the first full year of Lyndon B. Johnson's presidency; he later gave the first televised evening SOTU address) onwards by The American Presidency Project at the University of California, Santa Barbara.
Who gave the longest State of the Union address?
Bill Clinton holds the title for the longest spoken SOTU speech on record — his 2000 address took one hour, 28 minutes and 49 seconds. 
While George W. Bush and Barack Obama kept their SOTU addresses to about 50 minutes and one hour, respectively, Donald Trump came close to the record. His 2019 SOTU address lasted one hour, 22 minutes and 25 seconds, and his average was only about two minutes shorter.
In fact, Clinton and Trump hold the longest seven modern SOTU addresses on record. Clinton holds spots 1-2, 5, and 7, while Trump holds 3-4 and 6. 
Biden's first SOTU speech of roughly one hour, one minute and 50 seconds was more in line with Obama's averages than Trump's or Clinton's.
A different former president holds the record for longest written SOTU address: Jimmy Carter with 33,667 words in 1981. Carter, whose spoken SOTU addresses averaged about 37 minutes and 3,750 words, opted for a written-only version that year instead of the televised primetime address that had become standard. 
Who gave the shortest State of the Union address? 
In minutes, Richard Nixon's 1972 speech is the shortest spoken SOTU address on record with The American Presidency Project — 28 minutes, 55 seconds. 
As for written versions, George Washington had the shortest annual message to Congress at just 1,089 words. The rest of his SOTU speeches were lengthier, but not by much; his longest was still less than 3,000 words. 
Share this @internewscast.com