Share this @internewscast.com
About half of the people who were issued an incorrect
COVID-19
negative test result by a Sydney laboratory have actually tested positive for the virus.
SydPath, St Vincent's Pathology, accidentally sent about 950 people a test message saying they had tested negative for COVID-19.
In fact, their results had not yet been determined.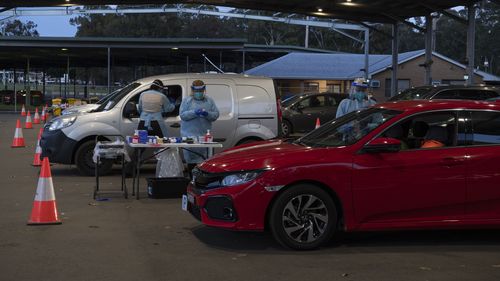 SydPath today said everybody had been informed by 7.30pm last night of their actual status, and "about half" had tested positive.
That is on top of 400 people who had previously been issued incorrect results.
Human error has been blamed for the mistakes – along with the incredible pressure health workers are facing from an overwhelming demand for tests.
Clinics are being forced to close early around the country due to huge numbers of people seeking a PCR test, while delays of up to six days and more are being experienced by people awaiting results.
NSW Premier Dominic Perrottet has urged asymptomatic people to avoid going for a PCR test unless they are directed to by health authorities.
But people seeking to travel to Queensland or Tasmania must provide evidence of a negative PCR test from the previous 72 hours to gain entry.
Source: 9News
Share this @internewscast.com