'It was just scary:' Family speaks after 10-year-old daughter says she was victim of attempted kidnapping in St. Augustine
Share this @internewscast.com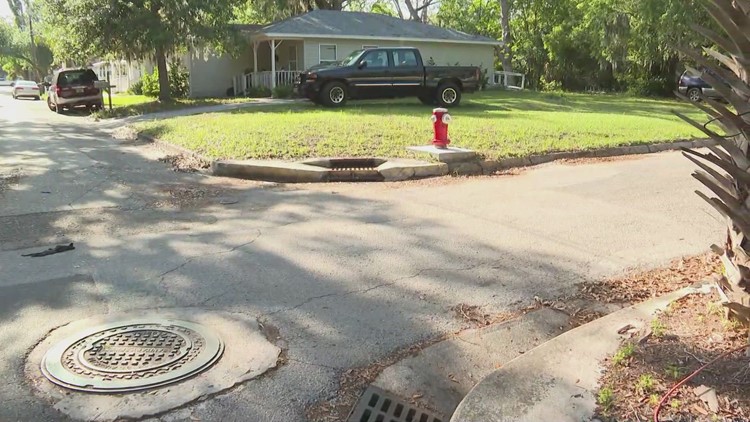 Police say this incident is unusual for the city, but they are doing everything they can to find the man responsible.
ST. AUGUSTINE, Fla. — A father is looking for answers after his 10-year-old daughter says she was grabbed by a man in their neighborhood in st Augustine.
"It was just scary just to think about that she could have been molested, taken away for trafficked," said Alfred Fulk. 
Fulk says his daughter was walking to a friend's house on Nesbit Avenue when it happened.
"As she was walking, with her head down, she said a gentleman grabbed her. She snatched away from him, and she ran through the path here and went to another ladies home who brought her to us," said Fulk. 
First Coast News talked with the 10-year-old girl who says when the man grabbed her arm she was in shock, and she says the first thought that came to mind was to run. 
According to police, the young girl described the man as someone who is tall, unknown race, and wearing all black with ski mask.
"That doesn't happen here in St. Augustine so for this incident to happen. We have all hands-on deck," said Public information officer with the St. Augustine Police Department, Dee Brown. "There was a heavy law enforcement presence in the neighborhood and the community stepped up." 
Fulk says he hopes the man who grabbed his daughter's arm is found. 
"I'm just glad ain't nothing happen to her for real though. It was scary that someone could just be grabbing kids," said Fulk. 
Brown says yesterday they sent Fulk's daughter to Jacksonville to the child protective team, so they could interview her.
Share this @internewscast.com