Share this @internewscast.com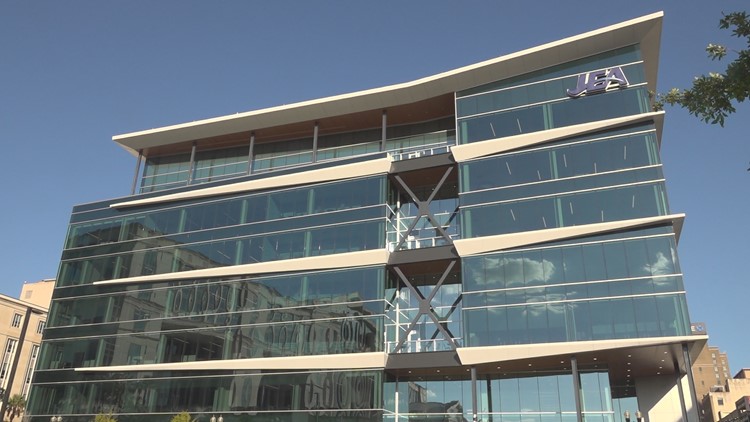 HB 1331 and SB 1380 would cap the amount of money public utilities could contribute to city government functions.
JACKSONVILLE, Fla. — Proposed state legislation would put a cap on how much money public utility companies could contribute to local governments. 
Jacksonville city councilman, Matt Carlucci, says he's concerned HB 1331 and SB 1380 could open the door for the future sale of JEA.
"The JEA is one of the absolute greatest assets this city has. It's the cash cow, it's our golden goose, it's the goose that lays the golden egg," Carlucci said. 
"The JEA contributes so much money towards our budget which pays for police fire parks and other governmental functions to the tune of about $122 million," Carlucci said.
Carlucci says JEA's contributions to the city's general fund continue to climb and proposed state legislation could cap the growth.
"We're going to hit that cap probably sooner rather than later so they're restraining how we can leverage this huge asset that we have known as the JEA towards advancing our city to bigger and better things," Carlucci said. 
Local house representative, Dean Black, said the legislation may be amended and will comment when it's worked through.
Carlucci isn't waiting and promises to protect the golden egg.
"If they keep trying to do it, they're going to get a fight from me and they're going to get a fight from a lot of other council members too," Carlucci said. 
"With some recent progress on addressing any possible unintended consequences, we believe JEA customers would now be shielded from any adverse impacts from this pending legislation. For instance, the PSC oversight provision has been removed, which actually could have led to higher costs, so we're glad about that. Our community-owned system works well, with a local board appointed by City Council and the mayor. Our board does a great job for all of our customers throughout Northeast Florida, ensuring that we have reasonable rates now and lasting solutions for the future.
We value our City partners and will continue to work with them for what's best for the city, our customers, infrastructure and resiliency."
First Coast News reached out to the City of Jacksonville asking about the proposed legislation but has not heard back.
Carlucci says he plans to file a resolution opposing the proposed legislation along with city council members Brenda Priestly Jackson and Randy DeFoor early next week. 
Share this @internewscast.com