3.9k Share this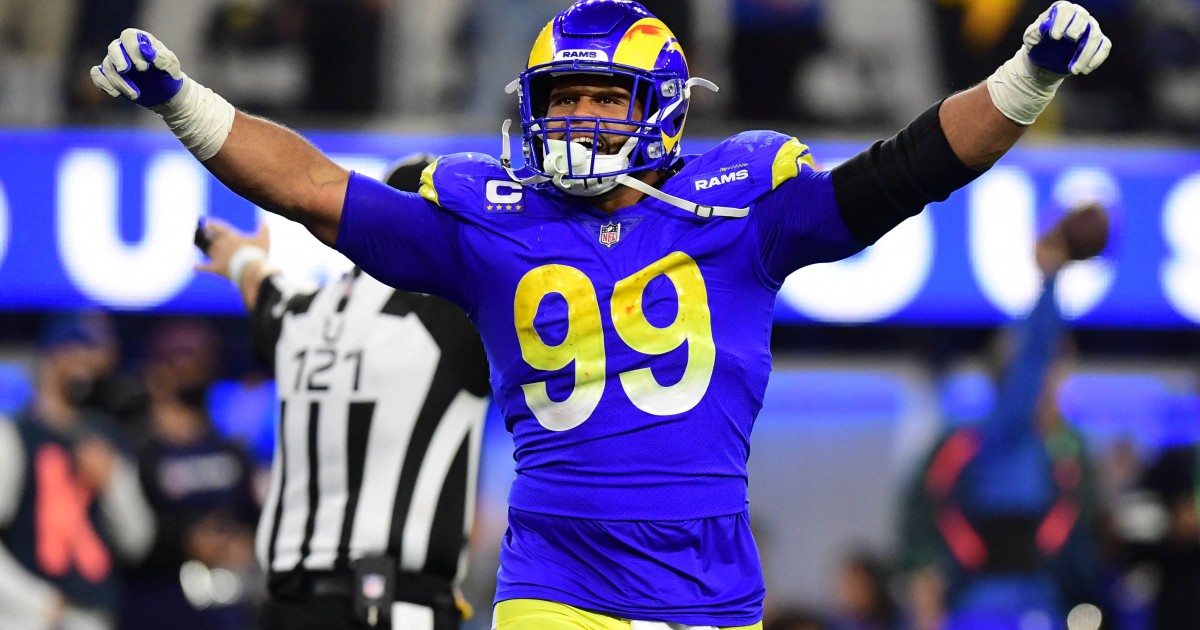 The Los Angeles Rams took the NFC championship Sunday evening by defeating the San Francisco 49ers and will face the Cincinnati Bengals at home for Super Bowl LVI on Feb. 13.
The Rams beat the 49ers 20-17 in front of a hometown crowd after Cincinnati beat the Kansas City Chiefs 27-24 in overtime to take the AFC championship
The Rams had previously lost six in a row to the 49ers. But linebacker Travin Howard's interception with 1:09 to play saw the Rams rally from a 10-point deficit in the fourth quarter to take the game.
Rams kicker Matt Gay tied the game with a field goal and then put them ahead 20-17 with another, both within 7 minutes of the end of the game.
Howard's grab sealed the win for L.A. as the Cincinnati was out of options and out of time.
"Go down 17-7, doesn't look good," Rams Coach Sean McVay said after the game. "But the guys just stayed in the moment, one play at a time, did a great job."
Earlier, the Bengals beat Kansas City in overtime at Arrowhead Stadium when Chiefs quarterback Patrick Mahomes threw an interception that the Bengals used to gain 42 yards. The advance set up a game-winning overtime field goal.
Bengals Head Coach Zac Taylor said in CBS postgame coverage on-field, "Everyone stepped up, man. We're not done yet."
The Bengals will reach the Super Bowl for the first time since 1988. In 2018's Super Bowl LIII the Rams lost to the New England Patriots 13-3.
Source: This post first appeared on NBC News
3.9k Share this